4 Pages of Fun Halloween Dot Printables Kids Activities
If you've got little ones at home, you know that Halloween can sometimes be too spooky for their liking
That's where our Halloween dot printables come to the rescue.
We've got a Halloween cupcake dot marker printable, Halloween owl, and more; ready for some dot-tastic fun!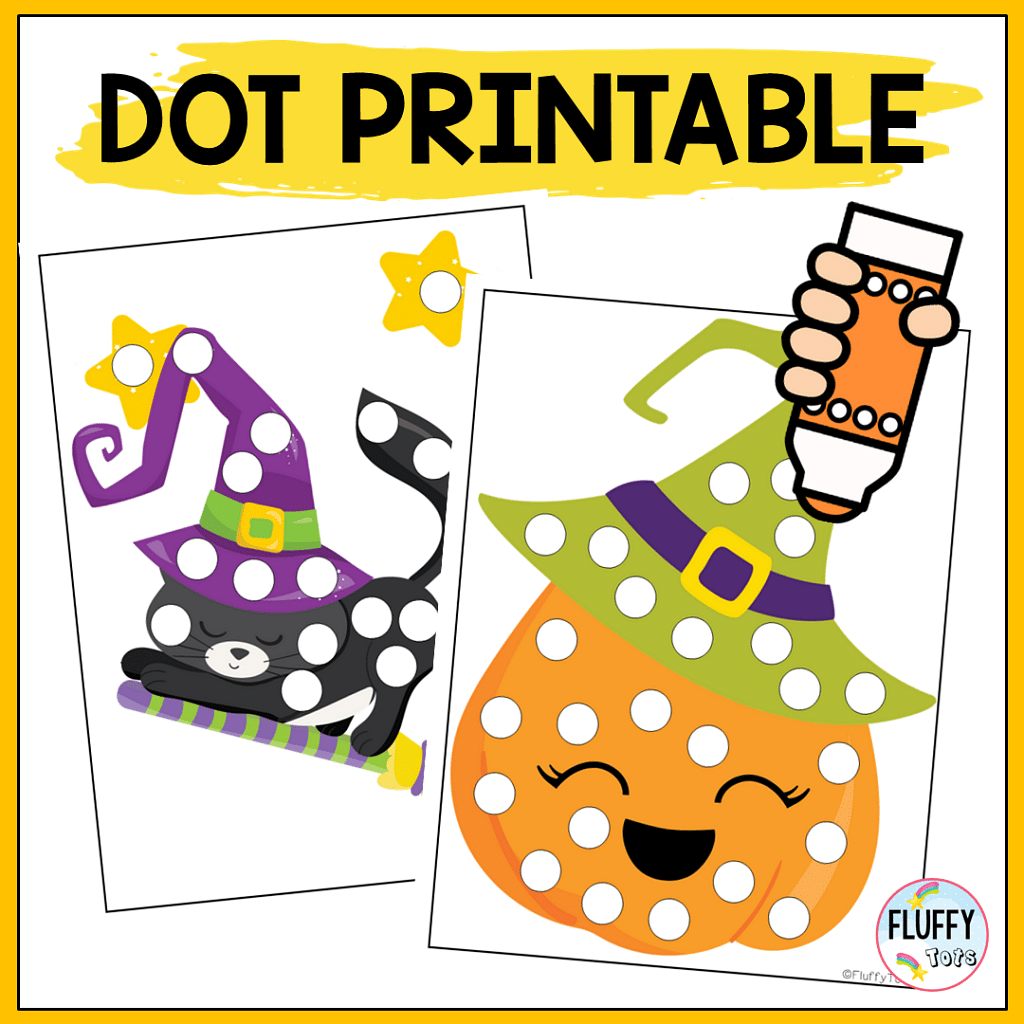 How to Use Halloween Dot Printables
1. Print Your Sheets: Start by printing out these cute Halloween dot pages. Make sure you've got enough copies for your little munchkins.
2. Choose Your Tools: Grab some dot markers, dot stickers, or crayons – whichever your child prefers. These printables are super versatile.
3. Dot Away: Encourage your little artists to fill in the dots. They can go for a single color or mix it up – it's their masterpiece, after all.
4. Display Your Art: Once they've finished, proudly display their Halloween creations around the house. It's a fantastic way to get into the Halloween spirit without any scares.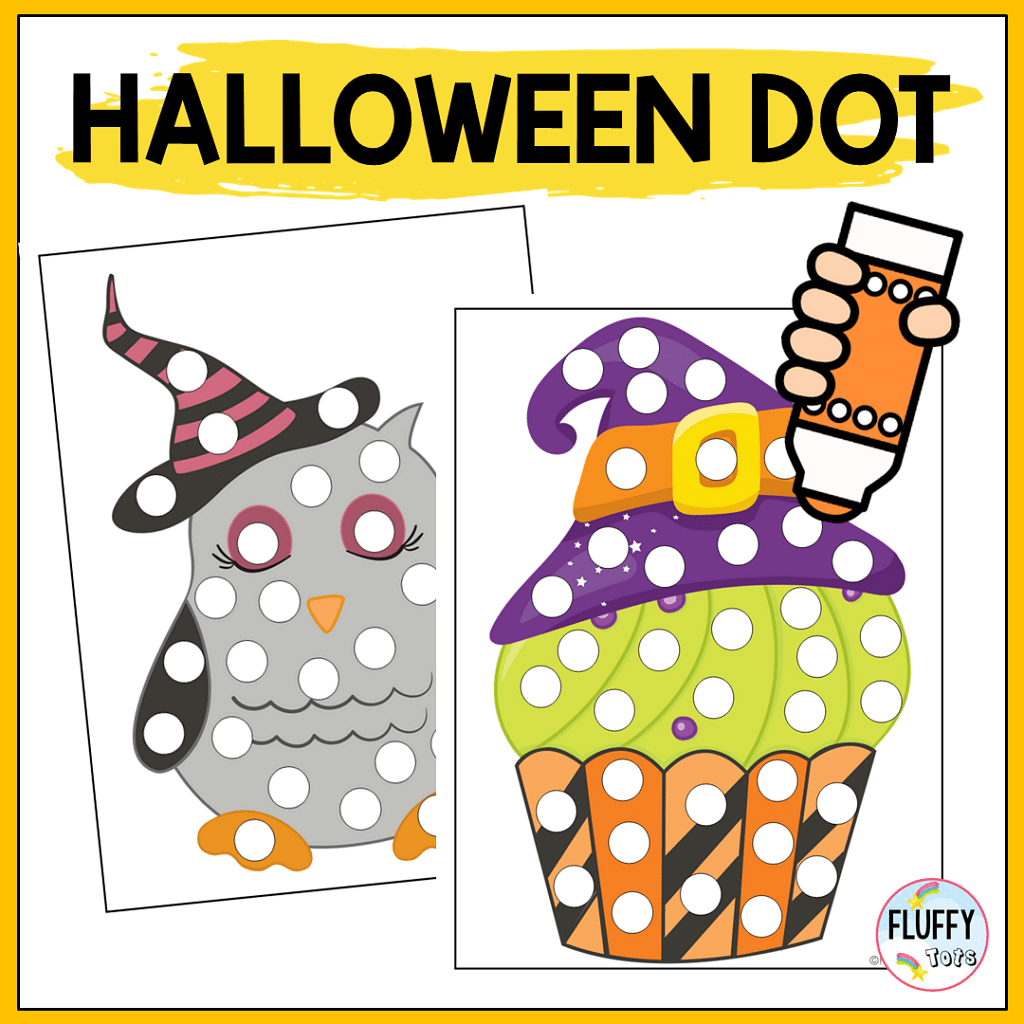 It's time to get your dots ready. Let the Halloween fun begin!
Download Your Freebie
Shop Halloween Fine Motor Printables Activities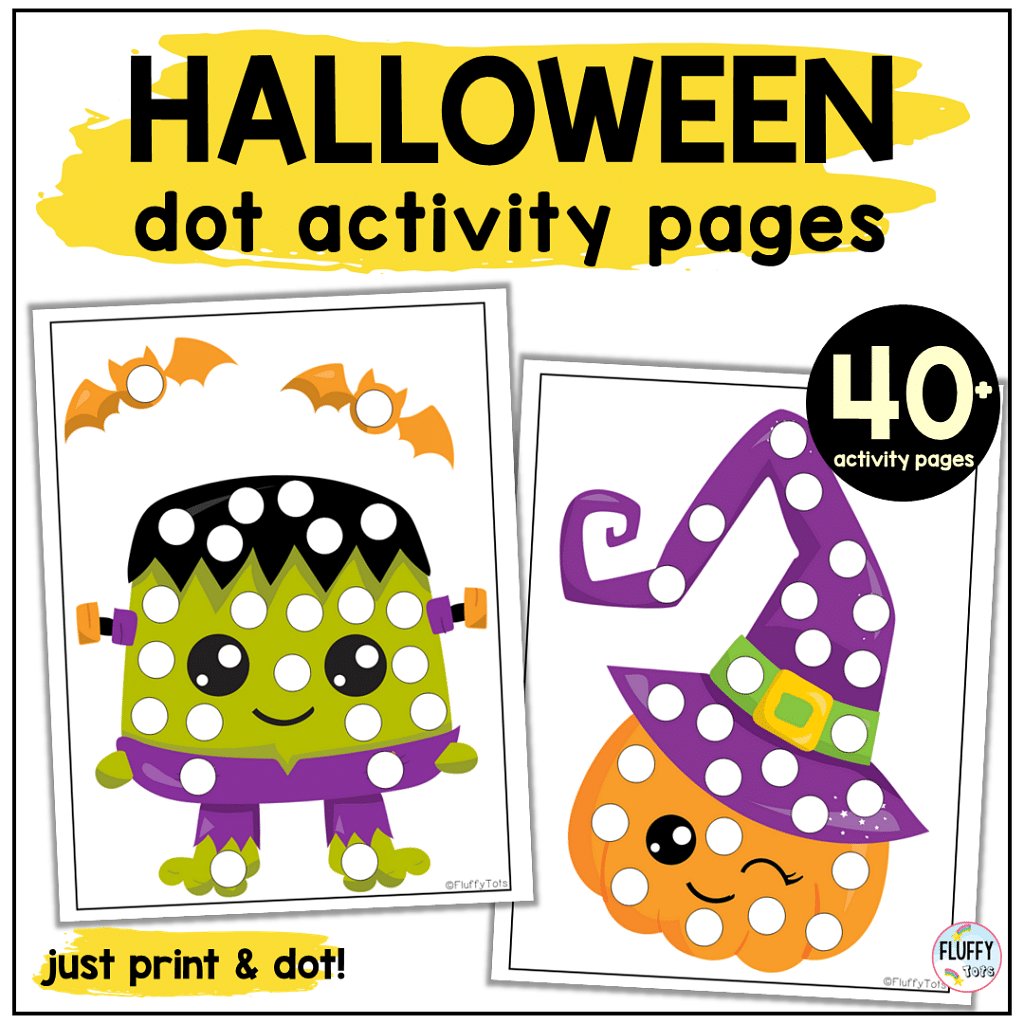 Halloween Dot Printable Packet
Have fun doing dot activities with over 40 cute Halloween dot printables. Your kids are going to love this packet.