Farm Animals Printables Sort by Size Activities
My kids are loving Farm theme for weeks now. One of the winning activity was Farm animals sorting activity.
P.s: You might also want to try our hit Farm Tracing packet here.
Today I am excited to share with you, one of our most loved printable activity; the Farm Sort by Size Printables.
*Scroll to the end of this post to download your free Farm Animals Sort by Size
Farm Animals Sort by Size
This activity is perfect for kids age 3-5 years old. Well, we know kids usually love the biggest candy they can find, right?
There are 3 farm animals in this Farm sorting activity. All of them have 2 sizes, big and small.
How to Use the Farm Animals Sorting Printables
First, have your kids cut all the farm animals.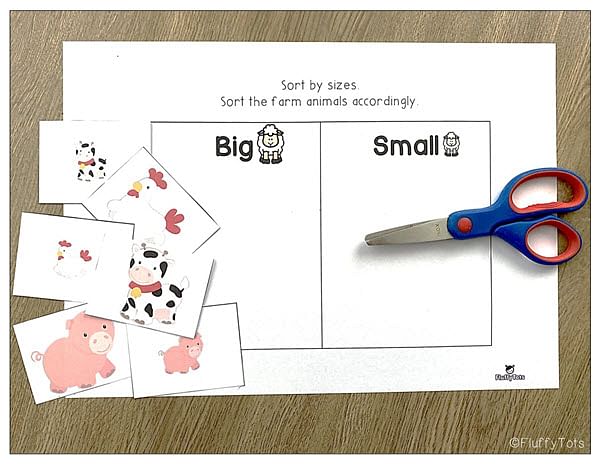 Next, paste the farm animals on the corresponding column. Each column has an example of the size of the farm animals, the big and small size.
This is so that, even if your kids are not reading yet, they would eventually know where to sort the farm animal.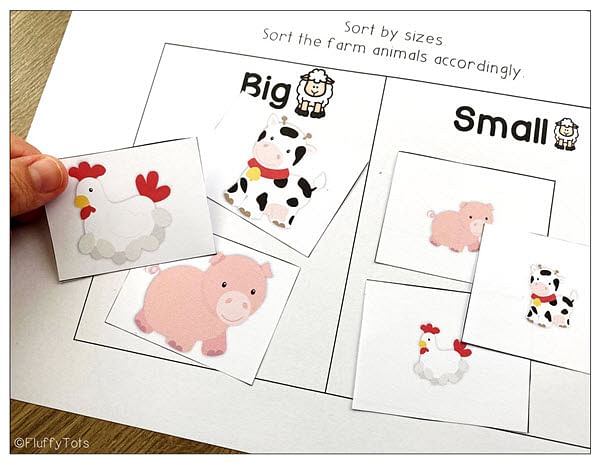 Let your kids compare the same animals and sort them by size before pasting those animals into the corresponding column.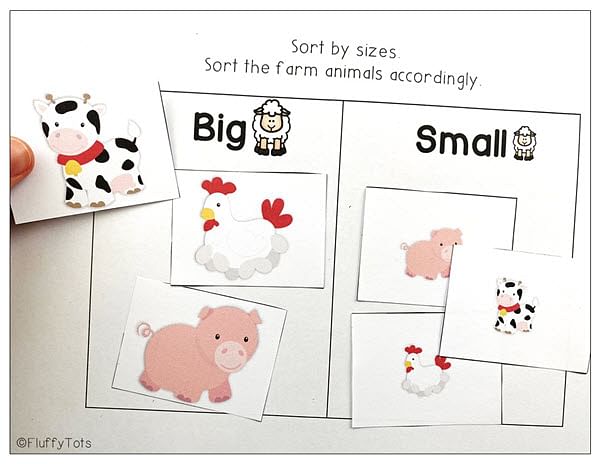 This activity is great to pair with the Old MacDonald's read-aloud book.
We love that nursery rhyme!
Ready for Farm fun?
Be sure to click here to grab your FREE Farm Animals Sorting printable.
Shop Farm Animals Fine Motor Activity Pack
For more Farm Animals-themed fine motor activities, check out Farm Animals Activity Pack.
Jam-packed with cut-and-paste activities, your little ones will have a blast!