Letter of The Week Craft : Letter E : FREE 1 Exciting Printable!
We are currently learning about letter E this week, and the kids decided that they prefer Letter E is for Earth, rather than Letter E is for Elephant. What can I do, right?
Hence, I thought it would be great to do something fun; and I came up with this simple Letter of The Week Craft : Letter E.
P.s: We did have some letter activity printables, but the to add variety of fun, crafts really sparks the mood!
The kids really love talking and discussing about earth. And maybe because we found stinking cute earth clip art, it made the kids love to do anything regarding earth's topic.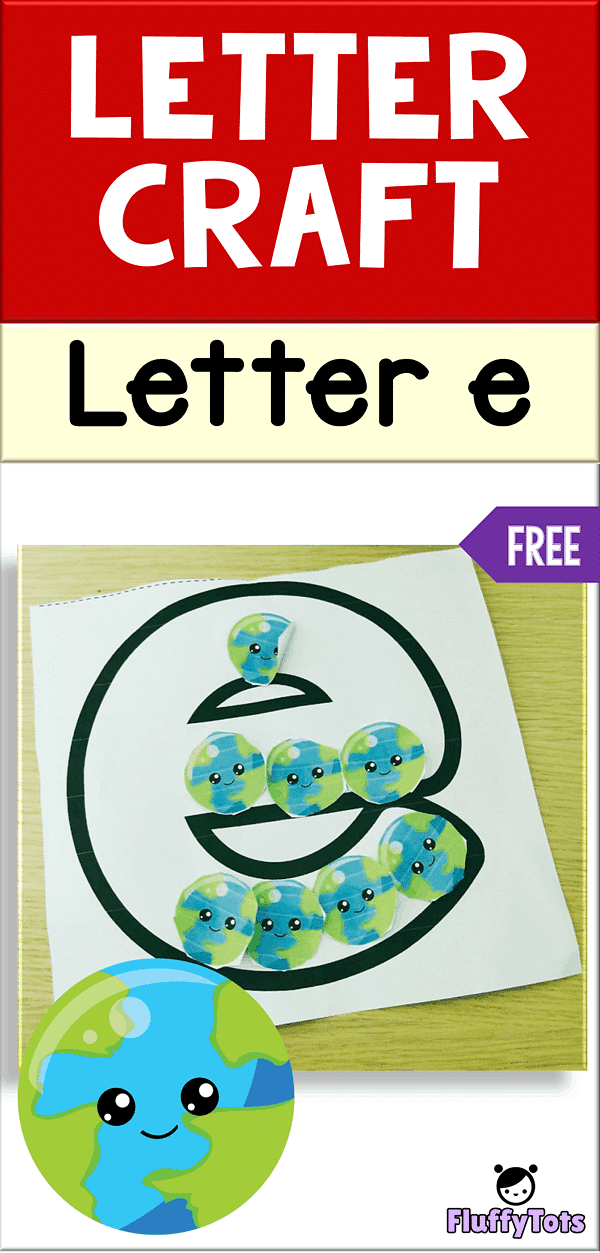 Letter of The Week Craft : Letter E
This printable focuses only on lowercase Letter E. I might be adding the uppercase Letter E later.
This is a no-prep activity for your cutting loving kids. They would be thrilled to have the big time opportunity to cut those little earth by themselves.
Well, it won't be smooth cut because kids are still learning to cut, handle the scissors and practicing their eye-hand coordination. But it would be so much exciting!
But unless you are not ready to pass those cute little scissors to your kids, then you would have to pre-cut the earth.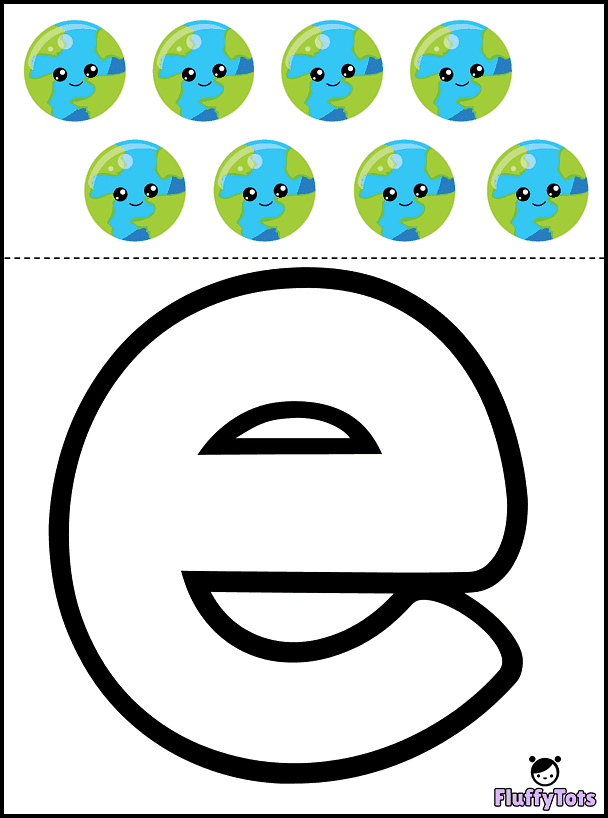 Next, hand them some glue, and let them paste all the earth into the lowercase letter e.
I let my kids decide where they want to put the earth. It doesn't matter whether they want to put it more on the upperside, or lowerside; beauty is in the eye of the beholder.
There, my Hannah's, 4 years old's piece of art.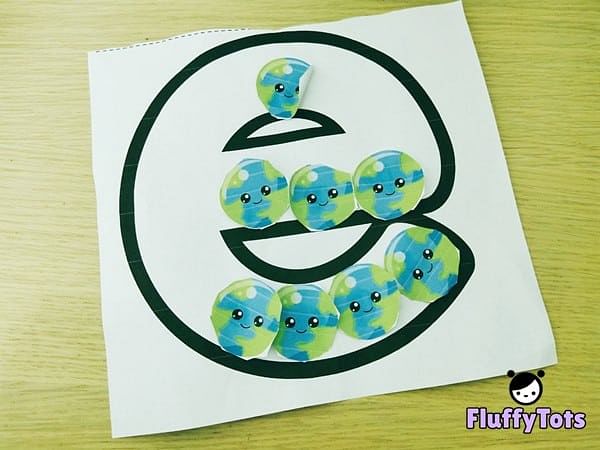 Get Your Download
Grab your free Letter of The Week : Letter E, by clicking on the link below.
Have fun!