Easter Sight Word Games : FREE 12 Simple Cute Puzzles
After playing with Feed The Bunny Sight Word Game, I thought why not we have more sight word games for Miss 5.
Hence, I created Easter Sight Word Games.
I also got a lot of inspiration from this 15 Exciting Sight Word Games, a compilation of fun Sight Word Games, that also enlist few activities for active and kinesthetic learner.
Note : This game is focus for Preschoolers. It is a bit advance for toddlers because we need to match sight words. Toddlers are usually more suitable with color matching or shape matching activities.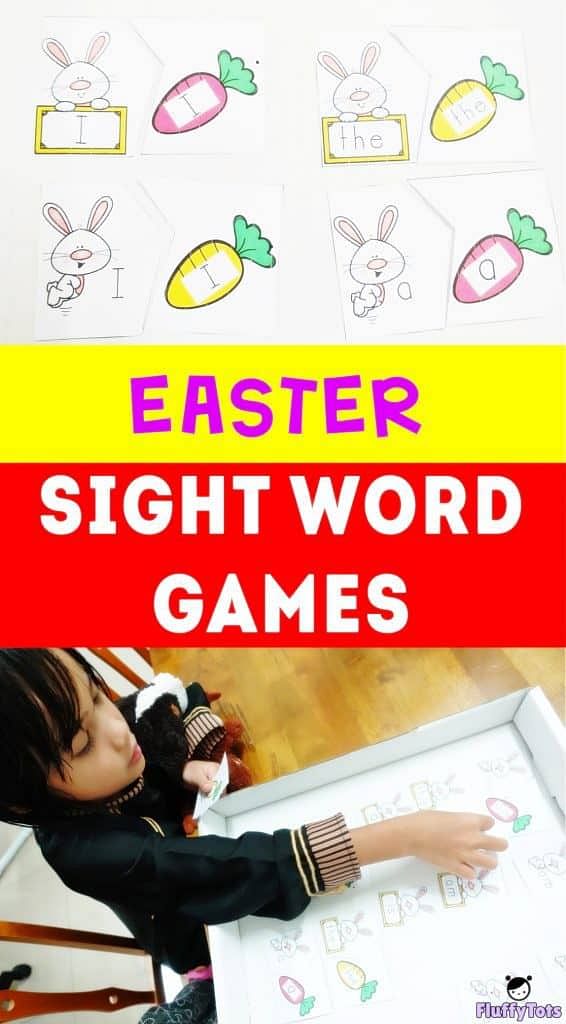 This Easter Sight Word Games features:
Bunny and carrot puzzle. We match the bunny and carrot according to each other's sight word.
12 sight words that we frequently encounter in our current story book. It does not follow Fry's Sight Word or Dolch Sight Word in sequence.
2 sets of the same sight word, to enable learner practicing and familiarizing with the sight word.
It also has editable template so that you can add your own child's sight word skill.

Prepping Easter Sight Word Games
This activity is low prep, as easy as print it and cut it. Then it's ready!
Print the Easter Sight Word Games copy.
Cut the puzzle.
Then it's ready!
Laminate for durability
If you wish to reuse it the next few weeks, you can laminate the Puzzle for more durability.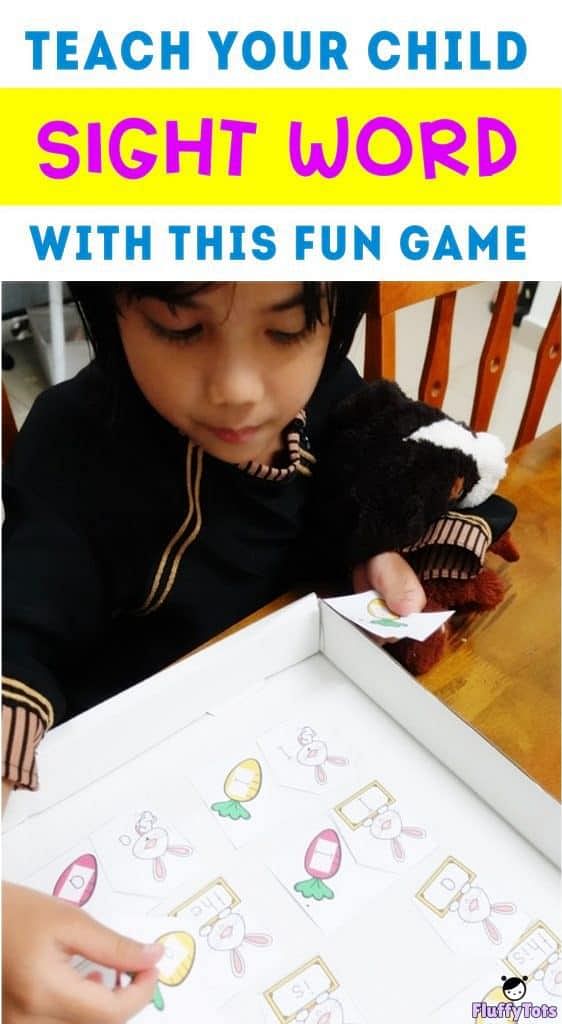 Playing Easter Sight Word Games
I suggest that you let your preschooler play with 1-4 Sight Words at a time, so that they can remember better and motivated once they master them.
First, show how to connect the puzzle pieces.
Then, let the kids connect the remaining puzzle by themselves.
Kids will first learn to identify the matching words, without calling it. This is the first step for Miss 5.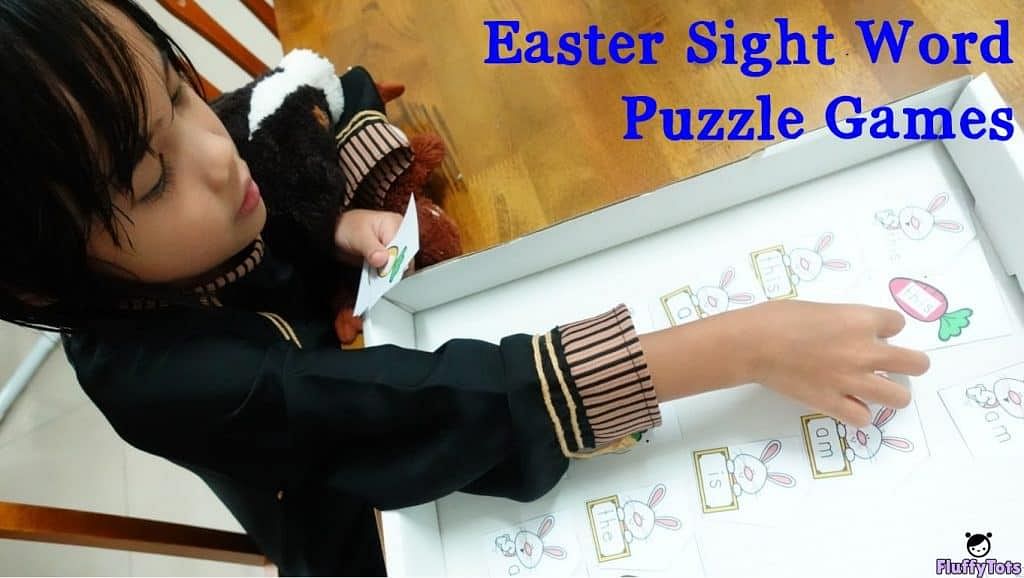 At the same time she did ask me how to read those sight words. At this point, I help her to read them.
Since there are 2 sets of the same sight word in this Easter Sight Word Games, she began to be able to read the sight word.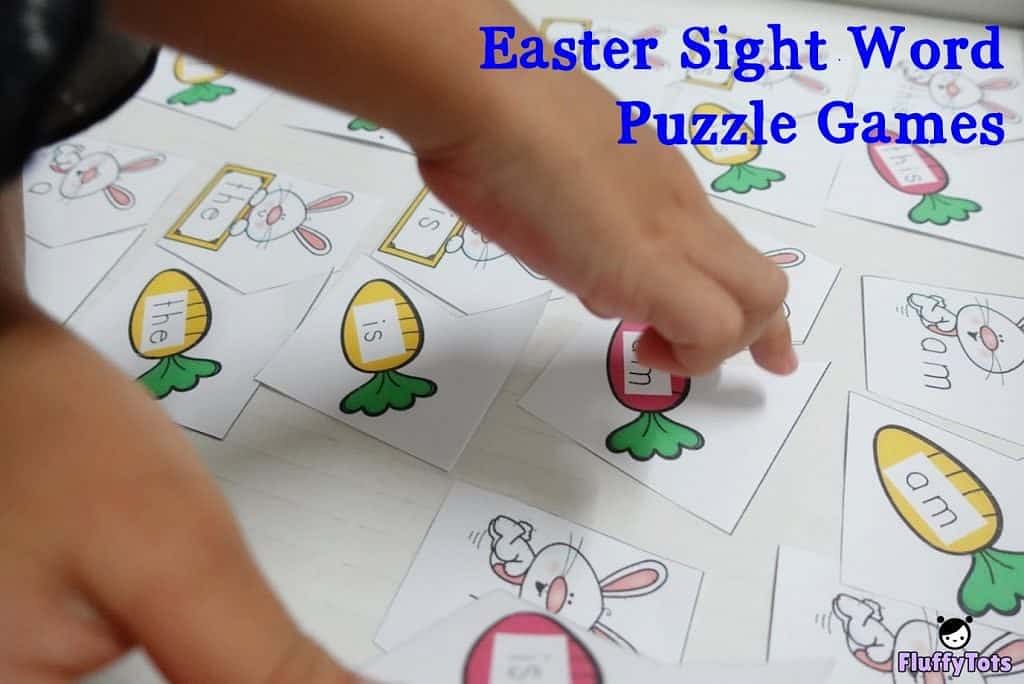 Apart from this activity, we can supplement with loads of other activities such as :
Spy the sight word from the storybook
Highlighting the sight word from the chart paper
Hunt the spy word and call it
And more.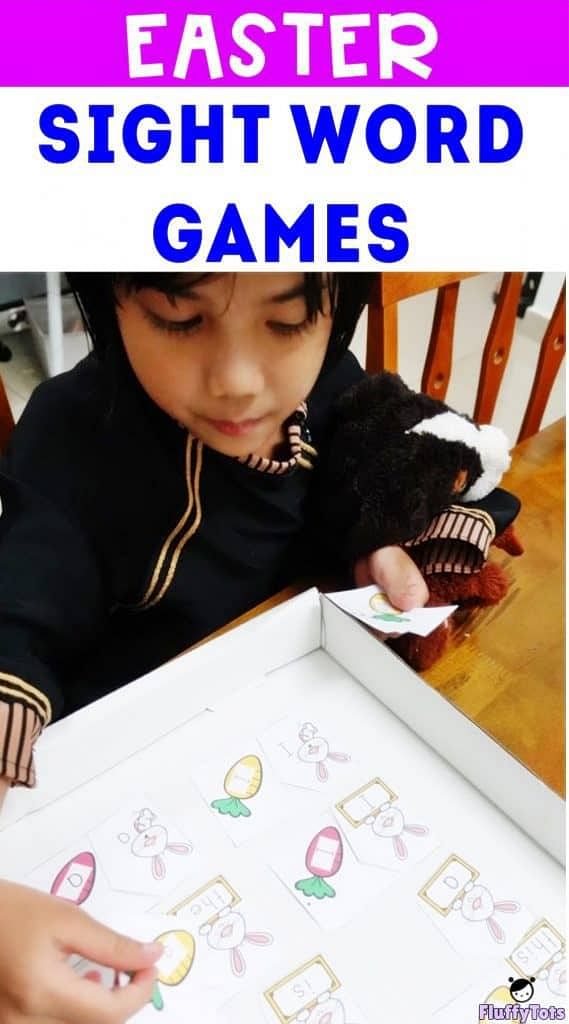 How to Teach Preschool Read Sight Words?
I did some reading on this topic because Sight Word is a bit tricky.
One thing for sure, kids learn best through fun play; without us putting too much expectations or too much restrictions. So I search for fun ways for kids to learn Sight Word.
Among other things that will make Easter Sight Word Games more fun, include :
#1 : Sight Word Chant
I learnt that kids can remember easily when we sing a song or making some gestures.
Miss 5 already got the phonics sounds of every letters, thanks to Alphabet Chant from the Reading Roadmap Course.
The kids keep on chanting the alphabets' phonic song everyday, especially that I put those ABC cards on the wall.
So for Sight Word gesture, I met an interesting video from The Kindergarten Reader. Worth a Try!
Sight Word #2 : Sight Word Hand Motion
If your kids love to move around, why not Sight Word Hand Motions. I find the video below is quite interesting.
But for preschooler, maybe we need to exclude the spelling part, just show some gestures related to the Sight Word
Sight Word learning does not have to be boring, daunting or stress. We can always add a lot of fun, singing and running around.
Happy kids will learn better.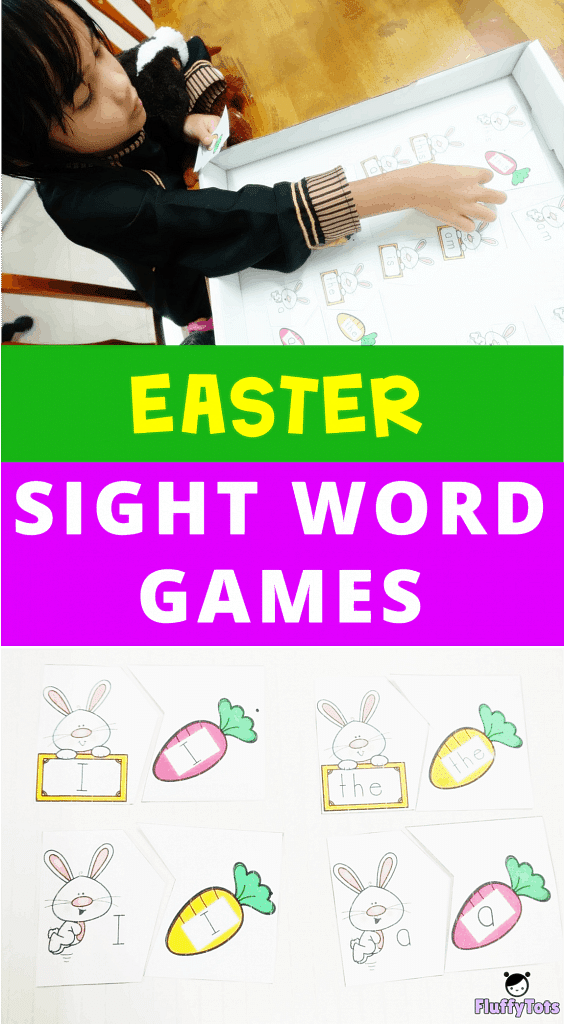 Get Your Free Download
Don't forget to grab your FREE Easter Sight Word Games by clicking the Download Button below. Have fun!