Simple way of how I teach tracing to my toddlers effortlessly
Are you looking for simple and easy ways to teach tracing to your toddlers?
Then you might want to try our fun and super simple way!
I remembered the first time I saw my third child start to trace the letters; it was on one of her favorite books – she was tracing the big letters on her big board book 'Twinkle Little Stars'.
While she was admiring the board book, she picked up an erasable marker and began to trace in the big letters in the book!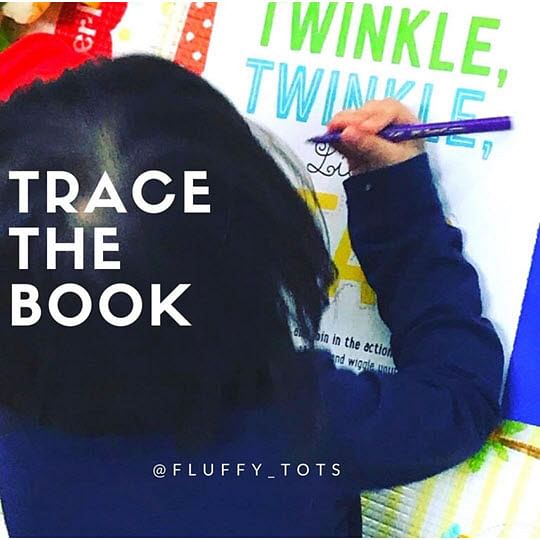 I was surprised to see that because I've never taught her or shown her about tracing.
I guess it's true our little kids can teach themselves when they love something so deep!
I'm amazed that she can grip that bulky erasable marker!
And more amazed to see her trying to control her tracing; so that the tracing lines would be nicely inside the big letters!
This then inspired me to create resources for her to have more fun.
That's how our Tracing Lines activities started.
If you're looking for a simple and quick way to teach your toddlers to start tracing, I'd recommend letting them trace or doodle on their favorite board book.
They'll be having so much fun tracing, erasing on the book, and tracing again.
Repeating the activities they love would eventually help sharpen their tracing and handwriting skills.
PS: If you're looking for additional activities to help your kids to have fun with tracing, feel free to download our Apple Tracing mini-freebie (subscribe below to download).
Have fun!