Cut-and-Paste St Patrick's Day Shadow Matching Fine Motor Activities
My toddler loves to play shadow, especially at night under the street lamp when we're having a night walk.
Or day time, she'd close all of our curtains and ask for my desk lamp.
If you're looking for shadow-matching printables, this St Patrick's Day shadow matching pack will surely make your day.
It's a hands-on printable activities where your kids will get to cut the pictures, and then paste on the matching shadows.
If you're yet to let your kids cut by themselves, you can pre-cut the pictures before handing the activity to them.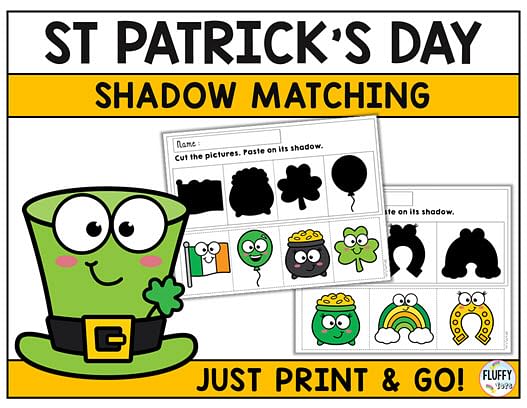 But wait…
Is it possible for my toddler to do this kind of activity?
My toddler loves our shadow matching printables.
If you're worried about if they can do it, you can take it step by step; start with matching 2 simple pictures.
Then, gradually move to cutting and match a page with 4-5 pictures at once.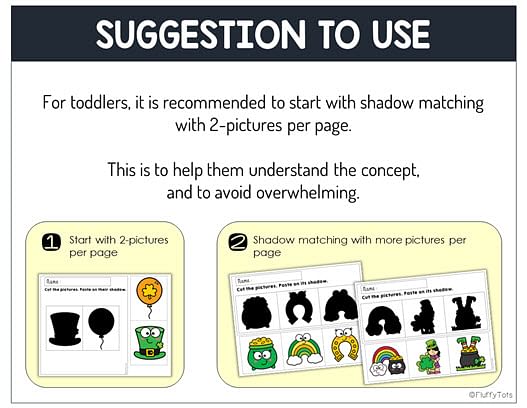 What you'd love about it, is, while your kids are sorting and pasting the pictures to the shadow, you'll realize that they're actually practicing:
Eye-hand coordination skills by cutting and pasting activities
Visual discrimination skills by matching the pictures to their shadows
Let me take you through some of the activities included in this fun resource.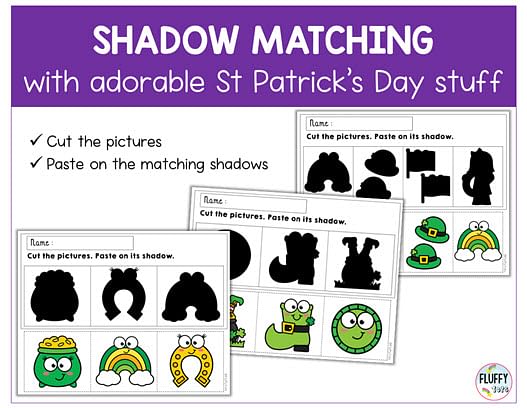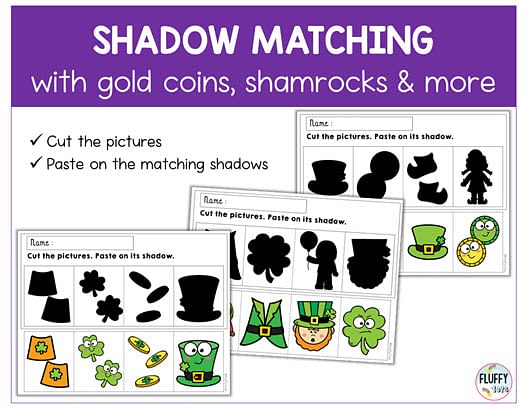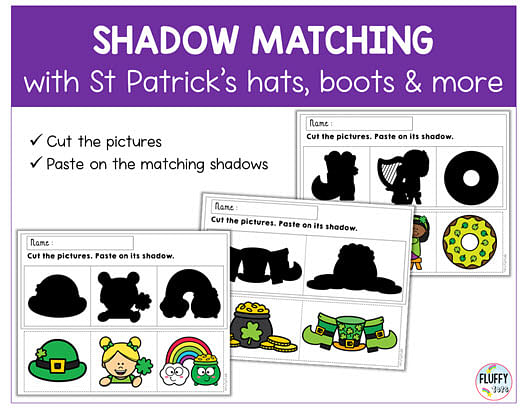 It's time for fun St Patrick's Day fine motor activities.
Shop St Patrick's Day Shadow Matching