3 Easy Ways to Get Your Kids to Play Independently So You Can Work-at-Home
I admit that it's not easy to work at home while at the same time you have little kids that demand your attention.
I used to give my kids screen time to occupy them, but I stop it because too much screen would make them having more meltdown and tantrum.
It's either let them watch the TV but risk them throwing tantrum everytime we switch off the TV, or find screen-free activities for everyone's sanity.
I opted for the second option.
P.s: Be sure to check our Corona Virus Kids-at-Home Schedule Guide for an idea how to plan your new-normal day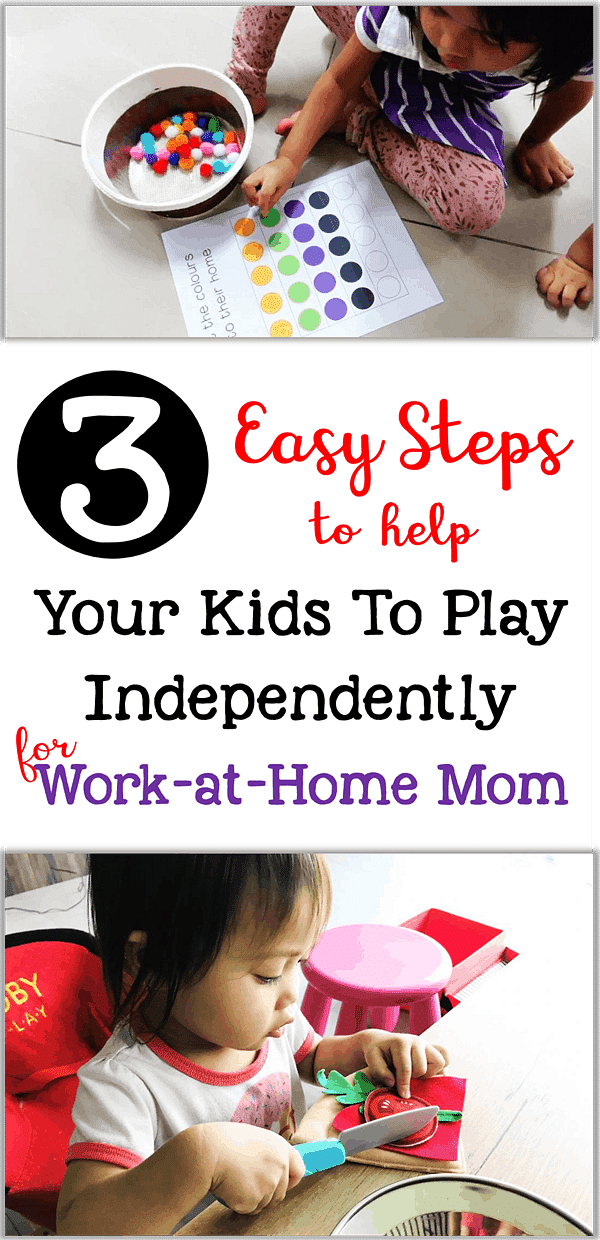 How to Get Your Kids to Play Independently So You Can Work-at-Home
In this post I'm thrilled to share how to get your kids to play independently so that you can also work from home.
Step #1: Pick an open ended materials
Use open ended things to start a play.
Open ended materials tend to occupy kids much longer rather than battery-powered toys.
For example, grab a handful of toy cars, or toy animals, or the playmat.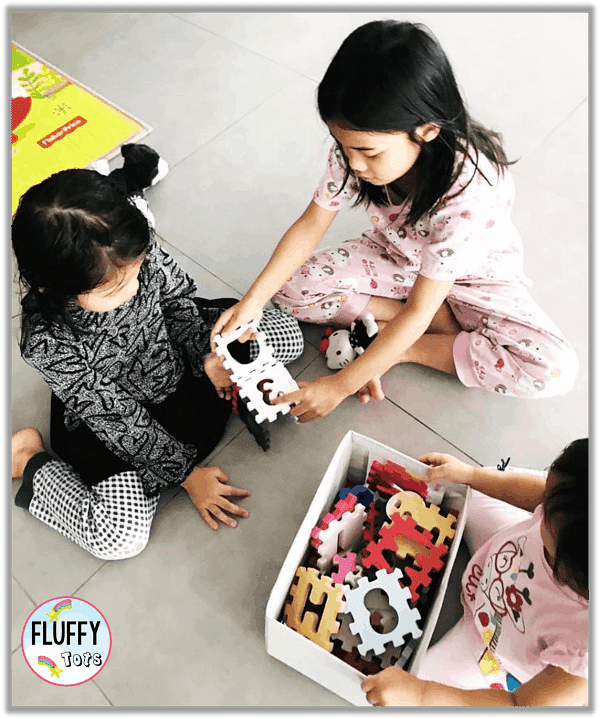 If you don't have any toys, you can always find home things such as boxes, paper bags, or simply papers to play with them.
Step #2: Then, prompt a play. Do it together.
For example for building block, tell them that we are going to do a house for one of their stuffed animals, or one of their toy animals.
Do it together for this first time.
Show them how to do it, but at the same time ask for their opinion.
'What do you think? Should we make the roof in purple or in pink?'
Or
'Do you want the house to be big or small?'
Let them decide how they want to play. It's their 'workspace'
The picture below shows our Hajar, 23 months old, play food cutting.
I don't interrupt her play although her knife toy is upside down.
She can't be interrupted if I want her creativity to flow and if I want her to play independently.
Step #3: Try to leave them bit by bit
After a while, when you find that your kids are starting to get deep in the play, try to leave them for a minute and come back later.
Later you will find that your kids would be so deep in their play that they will not need your presence anymore.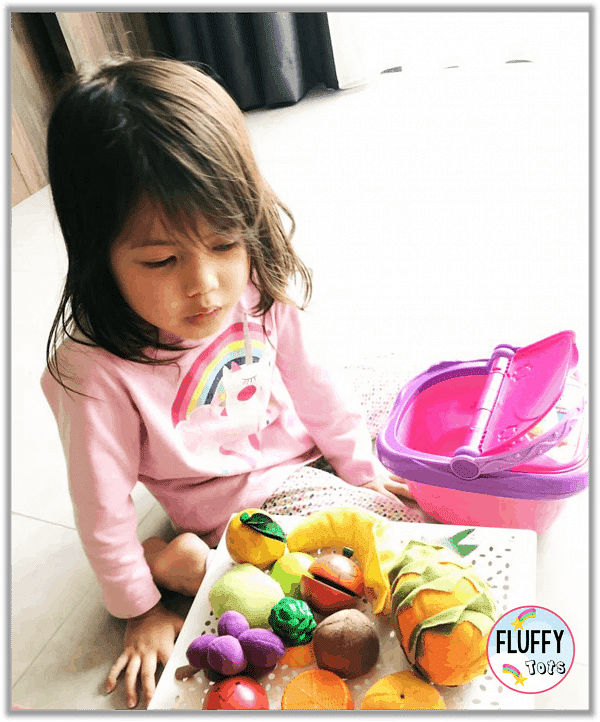 My own kids have their own playtime where they don't want me to see they play because they want to have their own private time, like we adults do.
Give Them Time
But this thing need time.
Some kids will be able play independently in just one day. Some kids will need one week.
The key is, always cheer on their idea and minimize interrupting their play.
For more idea of play prompt, check out our 5 simple activities at home to keep your kids busy.
Till then, stay safe and healthy!
P.s : Check out our free 100+ printables for easy print and play activities, or 180+ other resources in our store.