CVC Printables : FREE 6 Simple Words
Maryam is currently learning the beginning of sounds. We thought it would be great to let her try to blend some sounds together.
Hence, I put up 6 simple CVC words for her to try.
If your kids are doing their beginning sounds, this CVC printables is perfect supplement for them!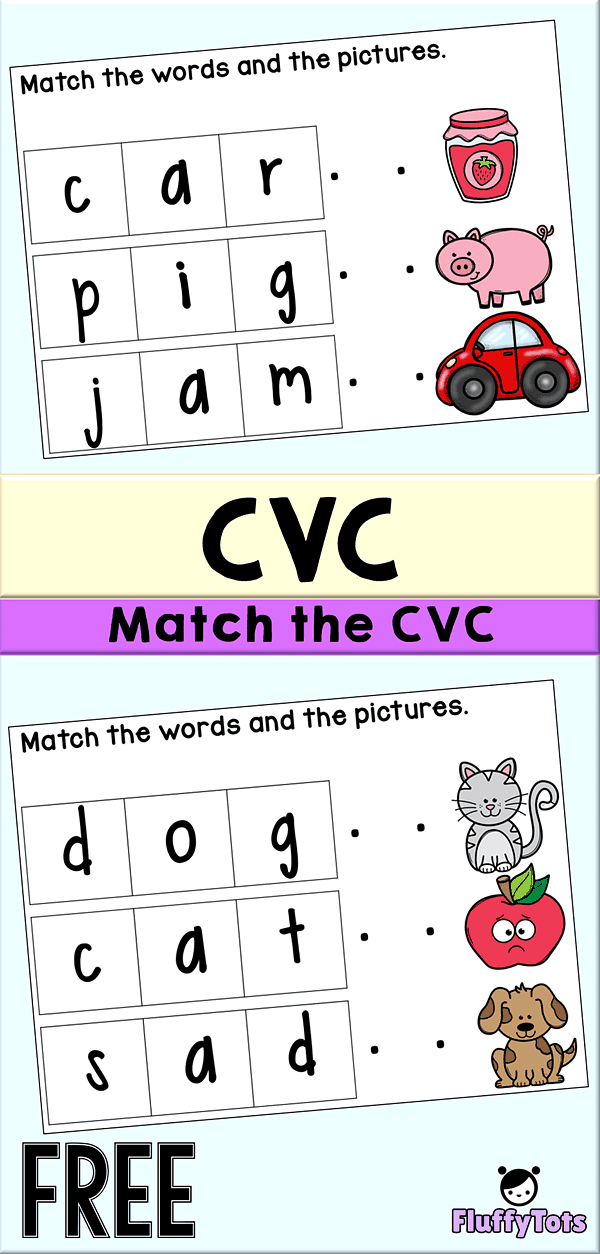 CVC Printables : Match the words
This freebies contains 6 words for the time being. I would surely add more as times goes by.
I chose simple words that my daughter has encountered frequently in her reading, so that she can decode the CVC sounds more easily and get the concept of blending sounds.
It's important to start with simple easy steps to motivate student to proceed into more challenging level by their own.
Get Your Free Download
Grab this freebies today by clicking on the download button below. Have fun!