Cat Emergent Reader : Plus FREE 2 Activities
Your kids already know their letters. They also know its sounds. They can also read a bit of CVC words.
What's next?
For Maryam, she prefer to move to simple Emergent Reader.
What I love about Emergent Reader is that it covers a lot of Sight Words in a much fun way.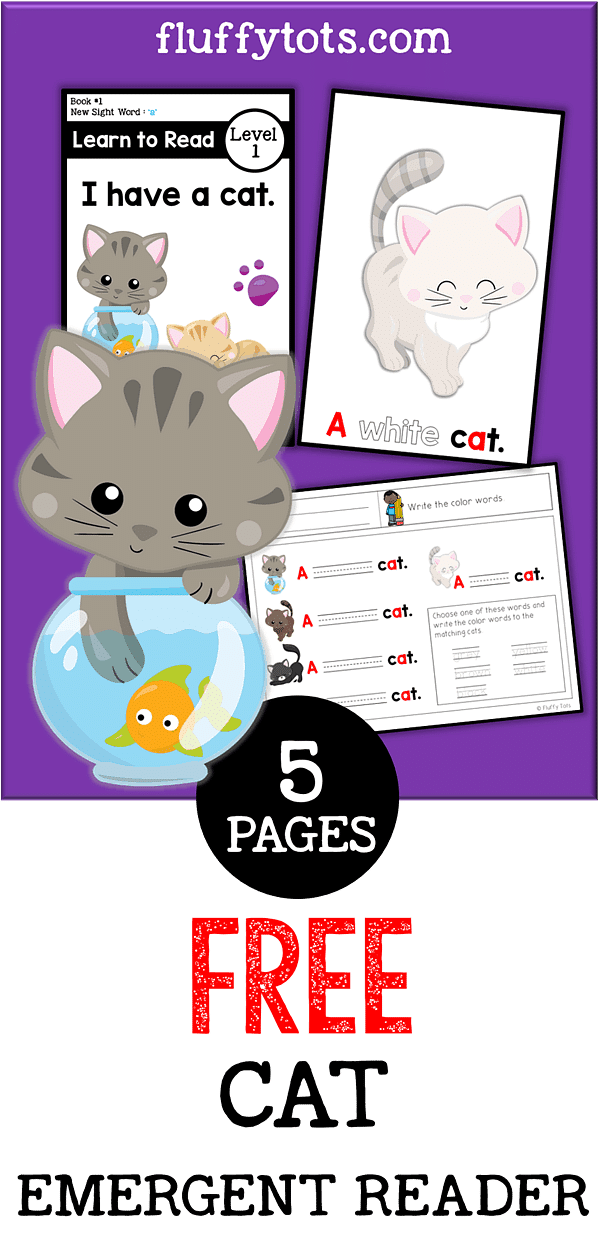 Let me share an example about how we learn color words Sight Words.
Color words are so easy to learn because it is visual. Kids can make a guess that the letter /o/ is for orange.
Sprinkle with some color activities, they'd learn the color words by heart!
Cat Emergent Reader
For today, I am going to share with you our Cat Emergent Reader from my brand new series – Learn to Read.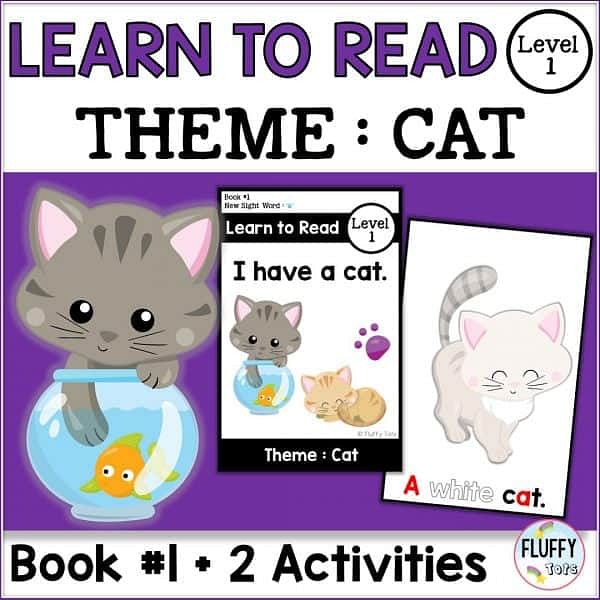 Let's Prepare the Emergent Reader
There are 5 unnumbered pages in this reader.
You can choose which color to introduce first, so you would print only the chosen pages.
Print this reader double-sided, and then fold it.
Or if you have multiple pages, you can staple them using long stapler.
How to Use the Cat Emergent Reader
For this reader, the introduced Sight Words are 'a' and 5 color words.
Read and point to each words while reading them.
Eventually your kids can guess the words and would want to join you 'read'!
The Activities
There are 2 activities in this Cat Emergent Reader, both are designed to help your kids to read color words.
Activity #1 : Cut and paste the color words
Let them cut and paste the color words accordingly.
If they still can't remember the words, you can always let them refer the Cat Emergent Reader.
Activity #2 : Copy and write the color words
Let your kids read the traced color words, and then copy the words to the corresponding cats.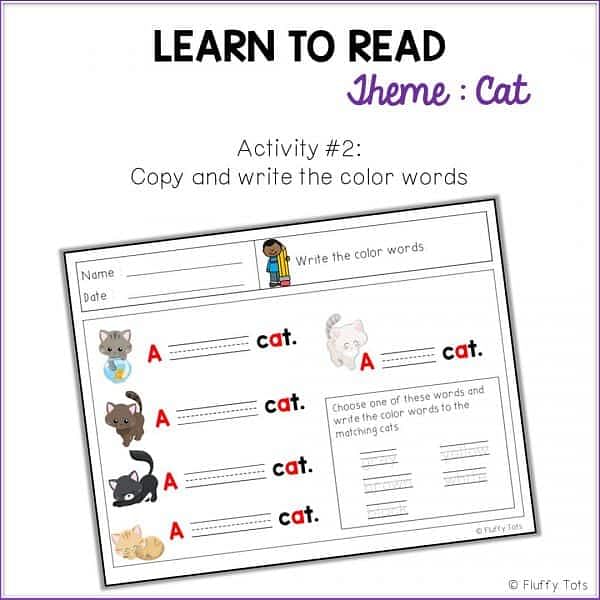 My kids love the Cat Emergent Reader that they not only read it, but starting to draw some cat story of themselves!
I hope your cat lover kids love this Emergent Reader as much as we do!
Get Your Download
Snag your free Cat Emergent Reader by clicking on the download button below.
Have fun!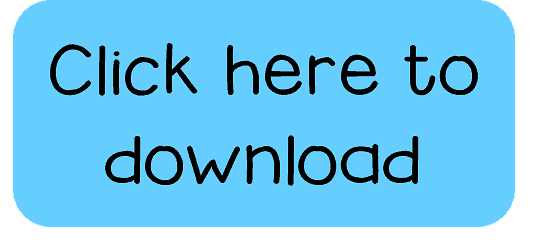 More Emergent Reader
For more Emergent Reader, be sure to check the following posts :