Simple Restaurant Dramatic Play for Preschool : Free Printables
Kids learn best through play. Play is their way of working.
Through play kids can learn so much life skills such as communication skills and negotiation skills, as much as academic skills such as counting and writing.
Today for the first time I created dramatic play set for my kids, and I'm so thankful they loved it!
Let me share with you about it.
I hope you love it as much as we do!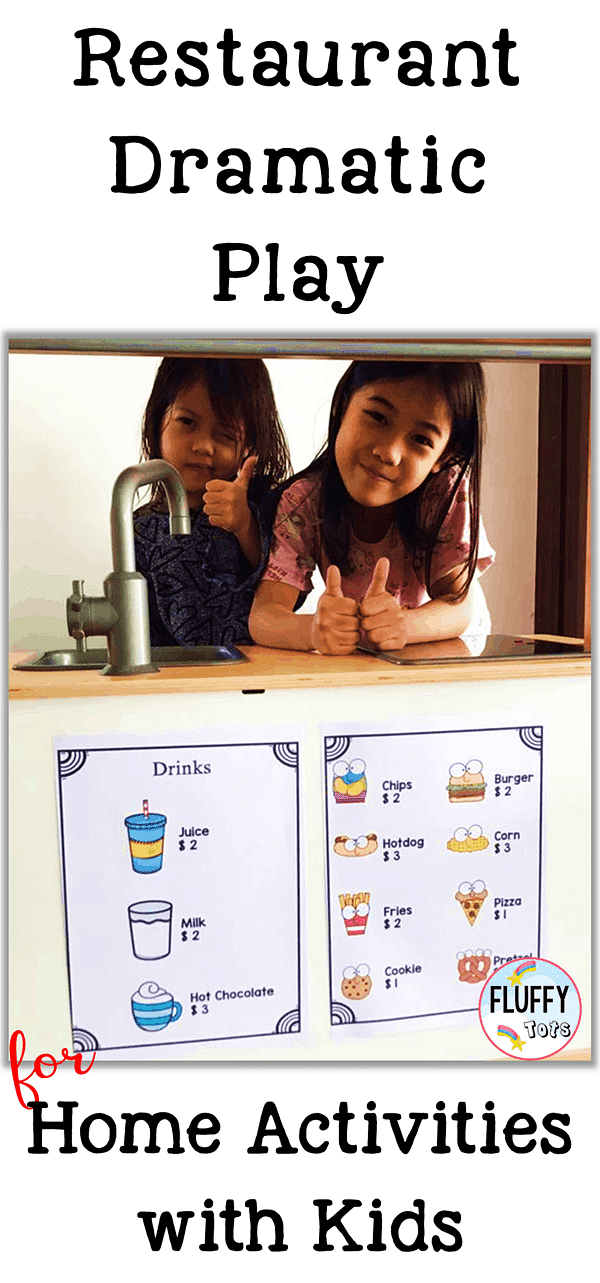 Restaurant Dramatic Play for Preschool
We have had the Ikea kitchen sitting by itself for years now.
I thought it's a waste not to utilize it.
You know, kids got bored easily, and they did get bored with the Ikea kitchen set apparently.
To revamp the look of the kitchen, I decided that Restaurant Dramatic Play would make it.
The Restaurant Menu
The menu is very simple with foods and drinks.
I paste it at the front of the kitchen.
Oh boy, the kids love this adorable-looking menu!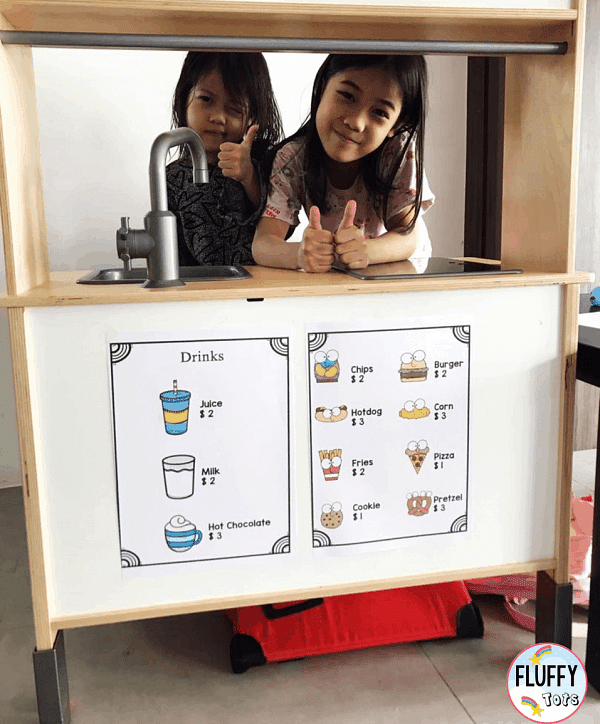 The Menu Book
This is the book that, whenever we go to a restaurant, we'd be handed a menu book – that is what I'm trying to do.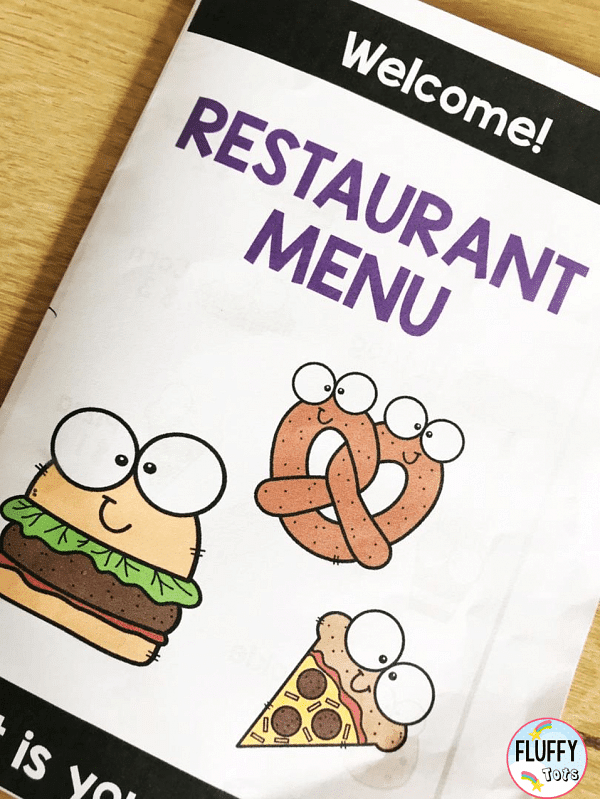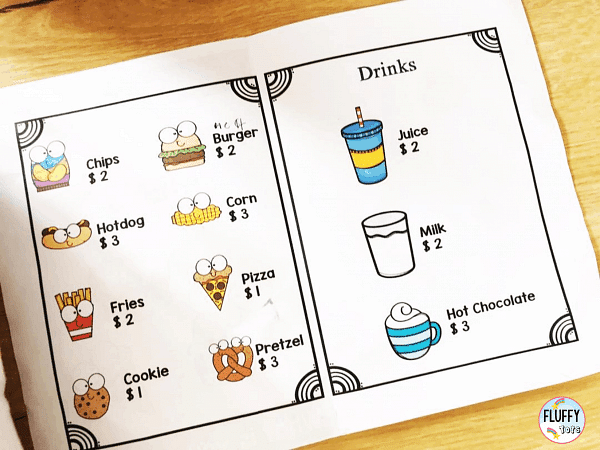 Every kid got a copy of the order book just to avoid them fighting.
Write The Order
This would be the kind of restaurant that would need customers to write their own order.
Then after that, they'd call the restaurant's waiter to collect the order paper.
This is where the kids practice their writing skills by copying what they want to order from the menu book.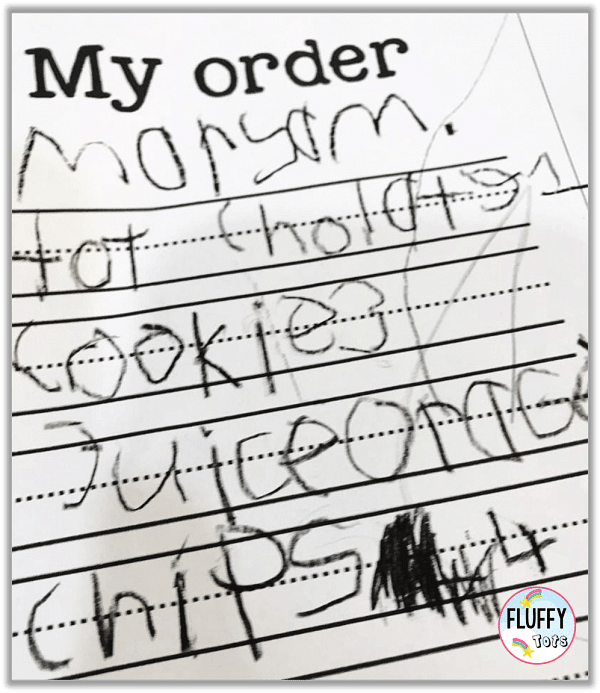 The Money
I didn't include any money at first.
But as they play, I saw that they made money out of their bulk legos.
So I thought it'd be much easier if I print some money.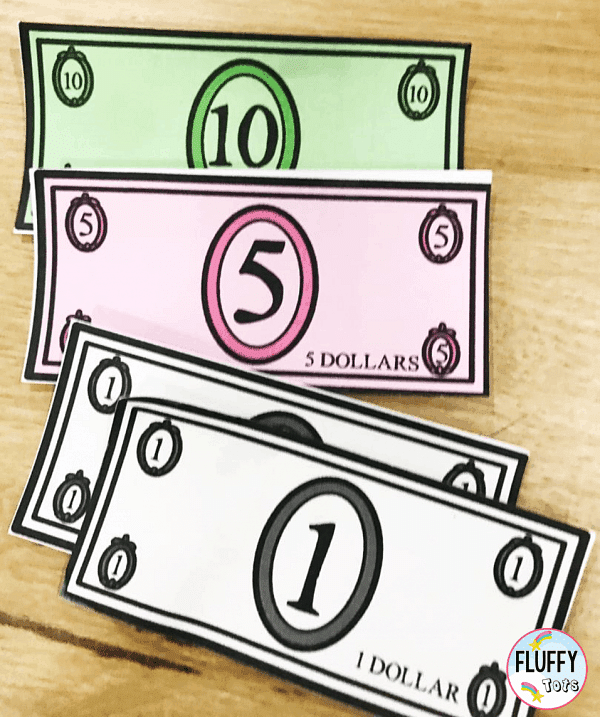 And surely they love collecting money!
Get Your Download
Be sure to try this exciting activity! You can grab your free download by clicking on the download button below.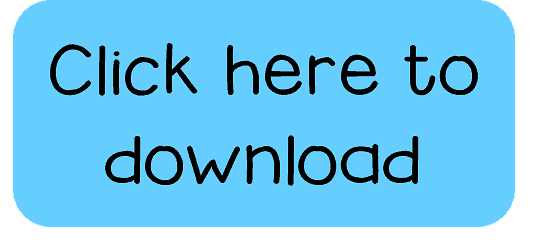 Have fun!