Fruits Preschool Center : Easy No-Prep 5 Fun Activities!
In the midst of holiday season, and then suddenly I am sharing Fruits themed centers?
You are going to love this Fruits Preschool Center as much as I do because of the No-Prep needed and the super adorable fruits!
And you can definitely use this all year round!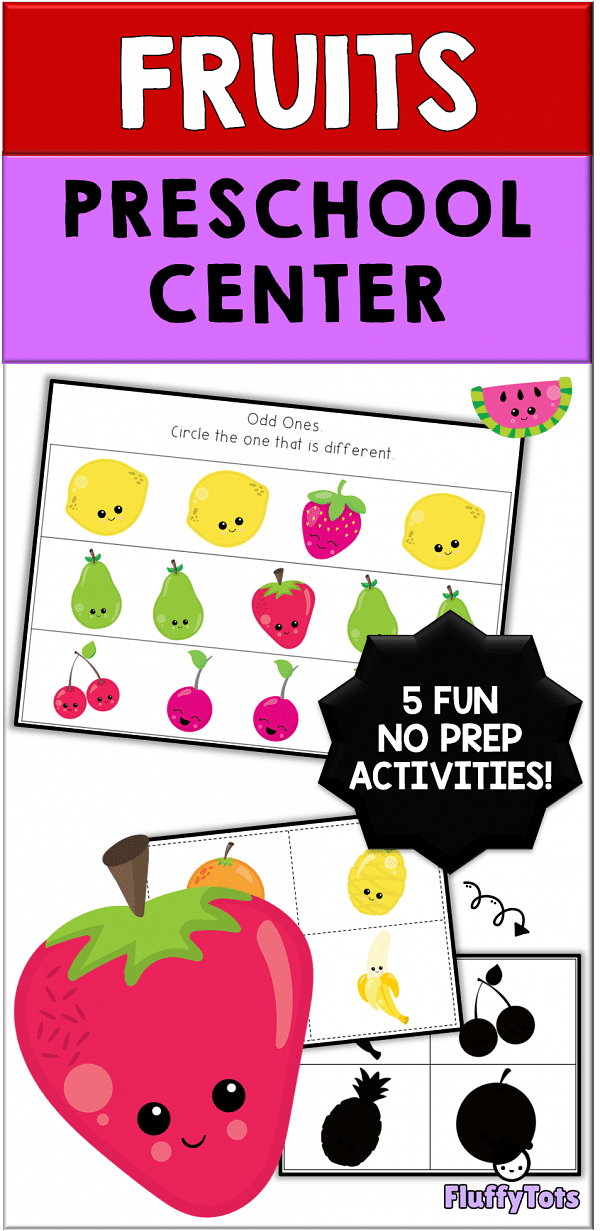 Fruits Preschool Center : Just Print and Go!
First of all, if you are looking for a fun, no-prep printable, then this is your perfect go-to!
There are 5 No-Prep activities in this Center.
I promise you, you don't even have to pre-cut anything or laminating any copies!
Center #1: Scissors Cutting Skills
Made to be cut by your kids!
Let them cut the cutting lines in this center. There are 2 horizontal lines and 2 Zigzag lines.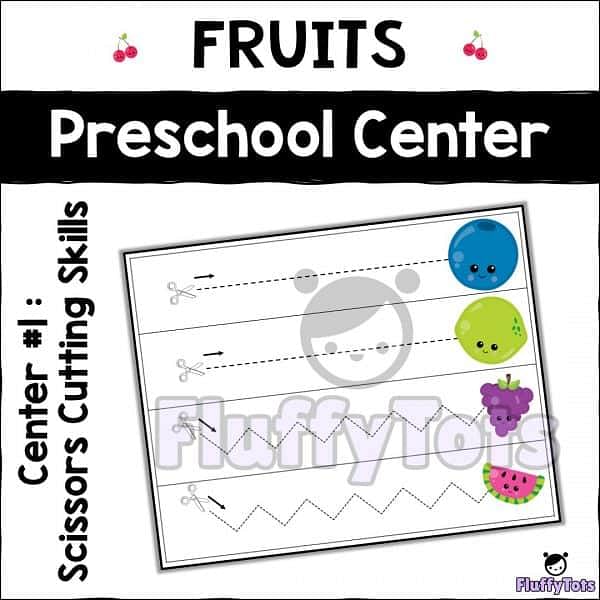 Sometimes they will choose to cut the fruits instead, don't worry, that is super fine.
Center #2: Odd Ones
Whoa, one more no-prep activity!
Your kids are to find the odd fruits and circle them. This is great for visual discrimination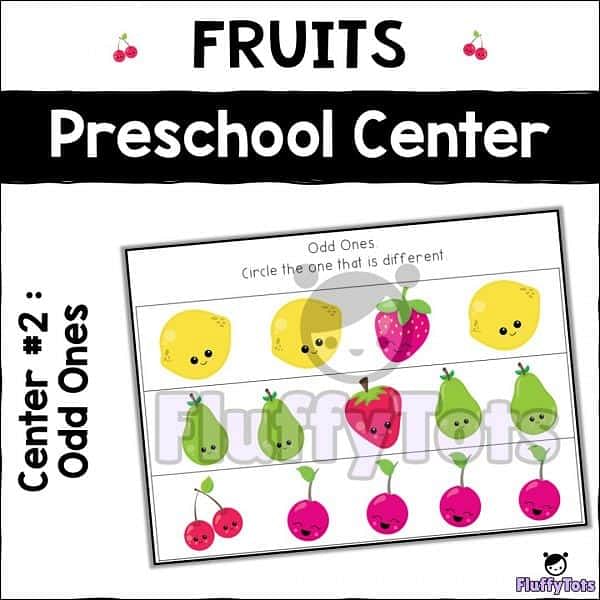 Center #3: Shadow Matching
This is one of the hit among my kids.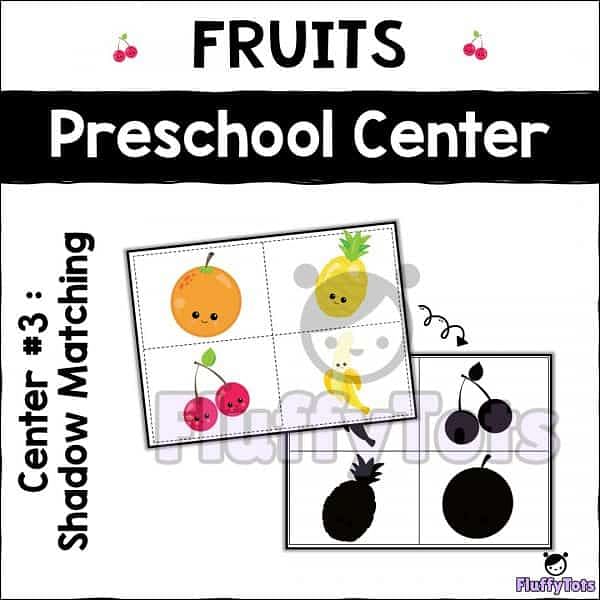 Let them cut all the fruits by themselves, and find the matching shadows.
Paste the matching pairs.
Center #4: Color Sorting
There are 2 colors in this center; yellow and pink.
And don't worry if your kids are not reading yet, the sorting box already gave them a hint where to put yellow colored fruits and pink colored fruits.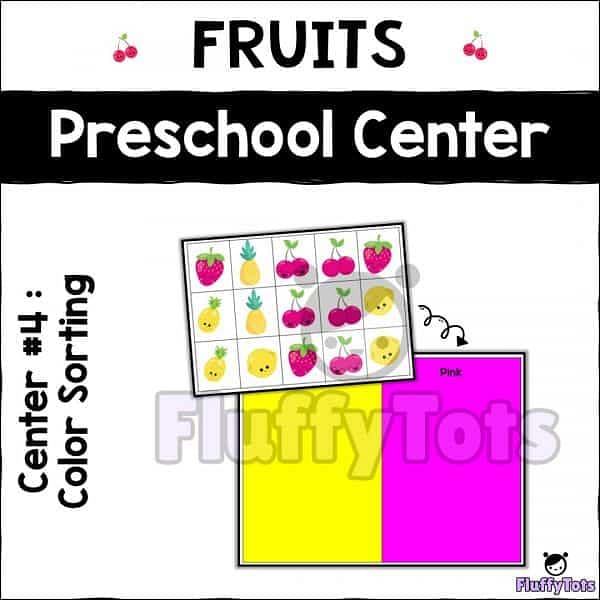 Center #5: Picture Matching
Cut those adorable fruits, and paste them onto the matching pictures.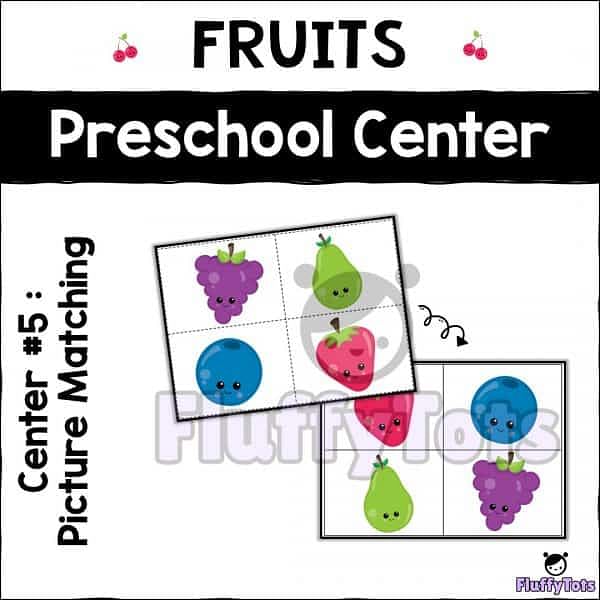 Exciting right? And the best part is, all of those are NO-PREP!
Say yes to fun No-Prep centers, especially in the midst of this hectic holiday season!
Grab Your Fruits Preschool Center
Get your free Fruits Preschool Center by clicking on the download button below. Have fun!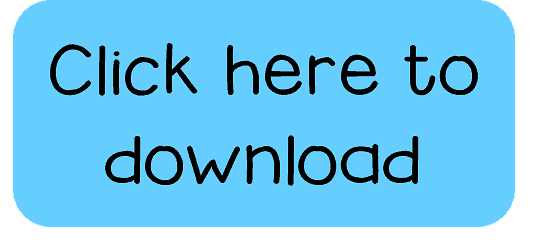 More Preschool Centers
Would you like to get your hands on more low prep and no prep activities?
Check out more exciting Preschool Centers at our Teachers Pay Teachers Store.