Baby Play Activity : Peel The Tape Off
I observed once our baby girl turns 9-months, she's already ready for whole lot of adventure compared to when she was 8-months or younger.
This time she play with masking tape.
It started when she wants to sit on my lap while I was doing some work.
To prevent her from picking on everything on the table, I grabbed the masking tape and started to tape little pieces of the tape onto the table.
Materials needed : Just a masking tape.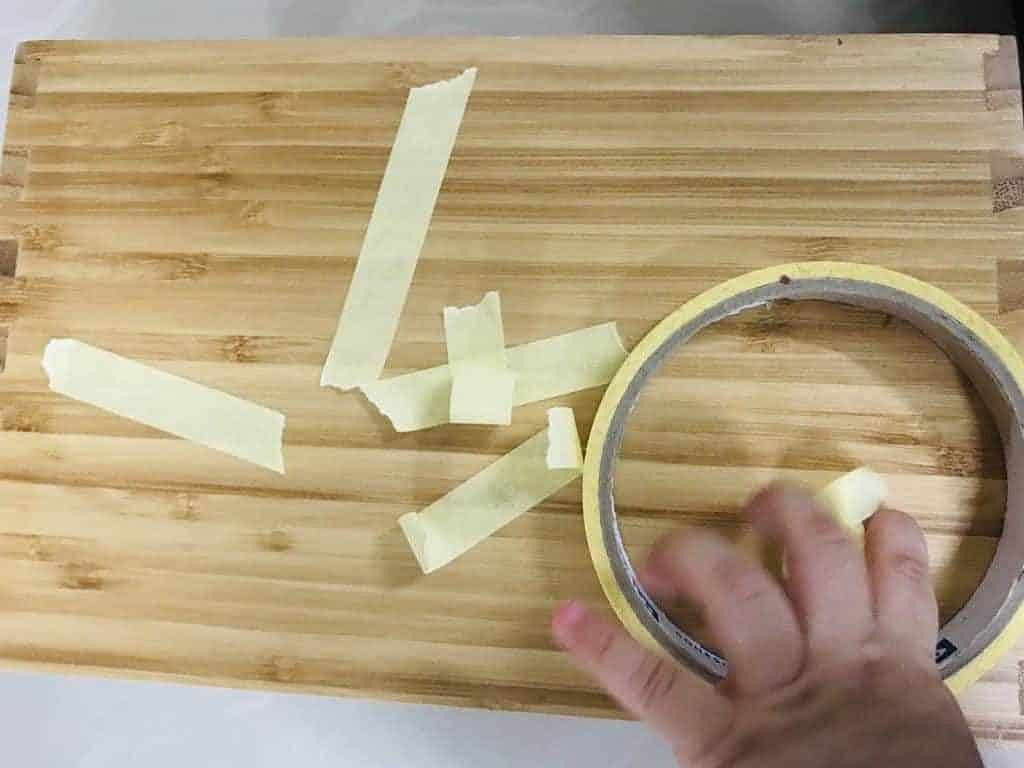 I was surprised that she did enjoy peeling those little pieces of masking tape.
Afterwards, we did some more. 
I tape the masking tape on several surfaces including the toy's box and on the floor. Baby Hajar would busily peel those tape and stick some on her arms.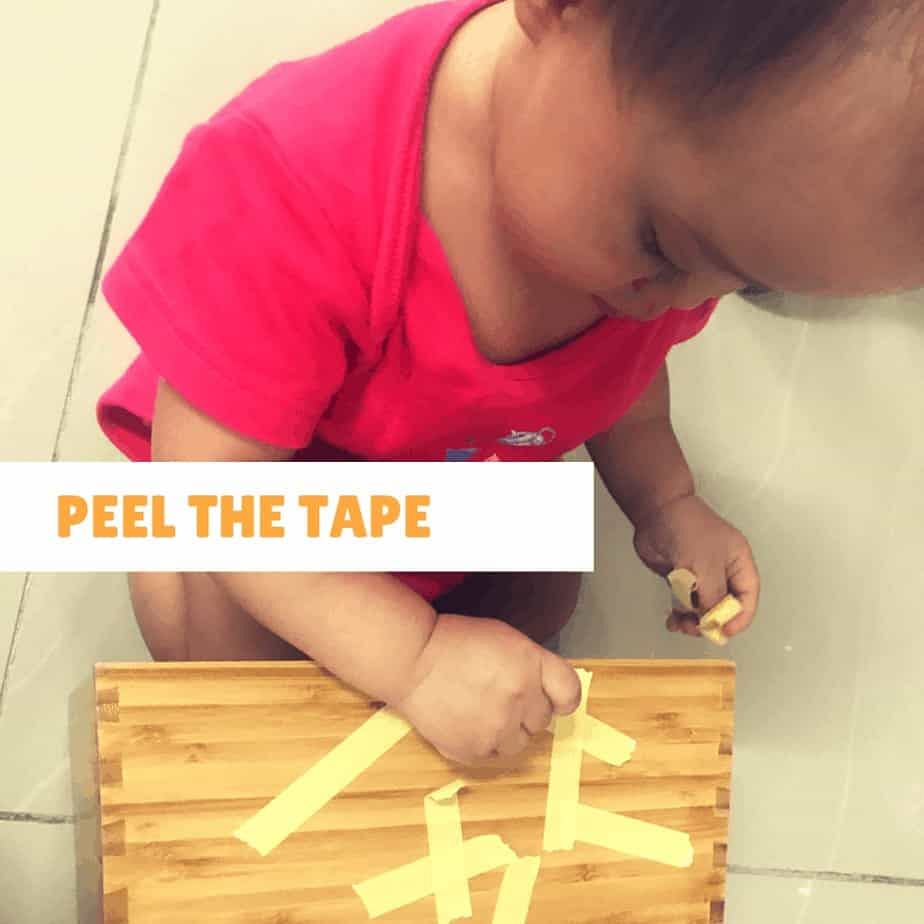 Oh baby, this activity really keeps her busy.
Baby Learns at Play
Peeling masking tape repeatedly helps her learning many things. Among them are :
She is strengthening her hand muscle
This is essential later to use to hold her foods and cups and plates
Fine motor skill activity at its best
She learnt to stay focus to complete the task.
And here her task is to peel all the masking tapes that I put
She is developing her eye hand coordination skill.
This is imperative for her life skill such as eating by herself or drinking from sippy cup by herself; so that she know her hands need to cooperate with what she see
Some things are sticky.
She is learning that some things are sticky. Some things like paper that she love to shuffle – are not that sticky. Different things have different properties

 
And loads more life learning.
If you have an active 9-months old baby, why don't you try this activity. Both of you will have great time together and me-time at the same time.