How I Help My Kids Calm Down in the Middle of Tantrum
Kids throwing tantrums can be a headache. It gets challenging when they throw their tantrum early in the morning.
My kids used to love throwing tantrums every morning before breakfast.
I'm not sure what kind of dream she had, but it must be not very good.
I'm not sure if it is my motherly instinct, but somehow this thing works.
What is it?
In the middle of her tantrum, I'd pull out one or two printable pages that I printed earlier and hand her the pages together with crayons, or scissors and glue.
I'd sit next to her and ask her if she'd like to do the activities with me.
You won't believe it, but the tornado fit she threw earlier suddenly faded away in a split second!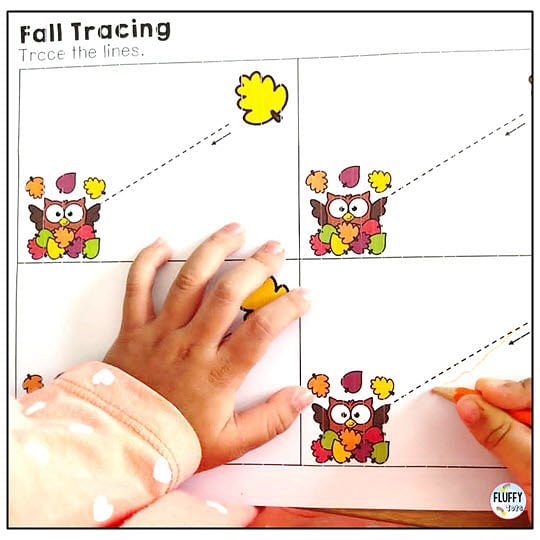 Oh my, this is great! I have found an easy non-screen way to calm down her tantrum!
It's by doing simple printable activities!
I think it works because such activities help her to recollect her dreams last night or get settled into a better morning mood.
Anyway, you can try handing printable activities to your kids too.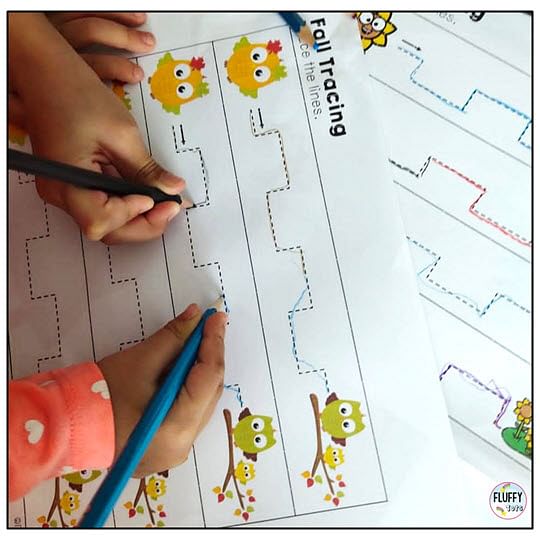 Why do I use printables, not other activities?
Because that's the easiest for me to prepare.
With printable activities, I just have to print the activities.
I don't have to set up anything or gather any home supplies. All I need are just printable papers, crayons, or scissors and glue.
That's all.
I can repeat this everyday without needing extra supplies.
But the excitement and surprise will keep coming for my kids because we're doing different printable activities everyday.
Sounds great, right!
I know, and I'm proud of myself for figuring out this.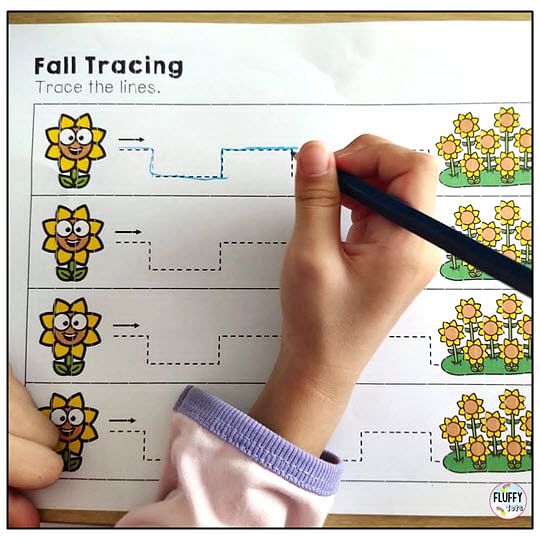 Did I hand the printables while she was throwing her tantrum?
Yes. Haha.
It might sound like 'really?' but that's what's happening here.
I think kids love to start their day with our involvement, even just for a few minutes.
What was my kid's age back then?
She was around 2 to 3 years old.
Eventually, her morning mood turned better. And if ever her tantrum return, I know I need to pull out the printable pages.
What kind of printables do I use?
I used many kinds of printables that eventually led me to create my own printable packet activities.
All the activities in the printable packets are tailored to my kids, nieces, and nephews (they need the activity while visiting us)
One of the printable packets is the Fall tracing packet (like the one in this post). You'll find tons of tracing page activities that your kids would love to bits.
You can grab your Fall Tracing pack here at my shop.

I hope this post helps you with calming your kids' tantrum.
All the best!