7 Fun Gingerbread Printables for Toddler & Preschool Gingerbread Week
Do you need help planning your Gingerbread Week?
I've got a few no-prep Gingerbread printables for your centers.
You can just print all of the activity pages, or print & laminate the pages before putting them in your centers.
Take your pick, or take all of the Gingerbread resources below to ease your mind.
Let me walk through each of them briefly.
Gingerbread Tracing Path & Maze
This bundle of activities is perfect for your beginner who is just learning to trace and helps them with pencil control.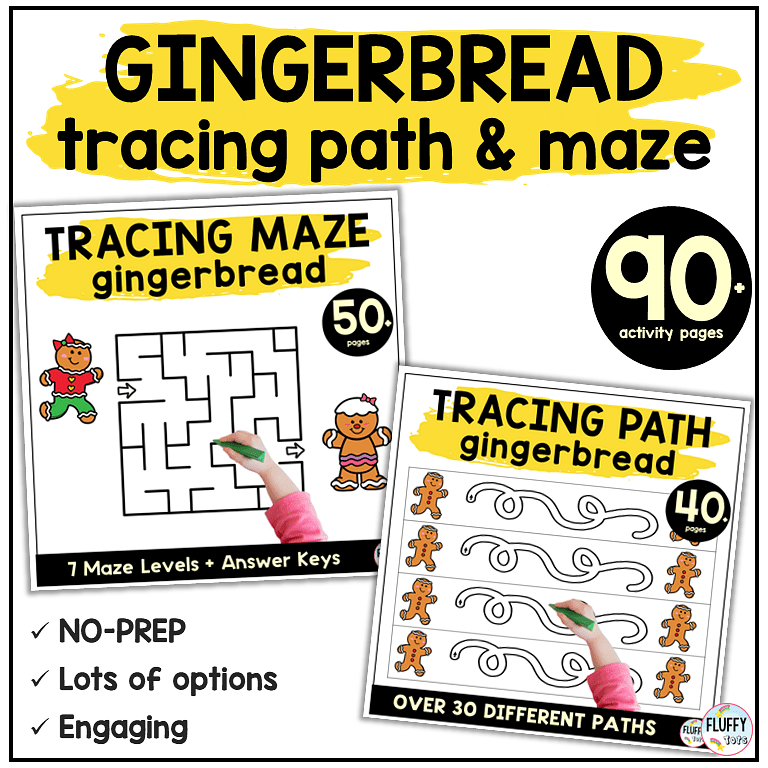 Trace the Path
You may want to start with the Gingerbread Tracing path. There are over 30 different paths with cute gingerbread boys and girls.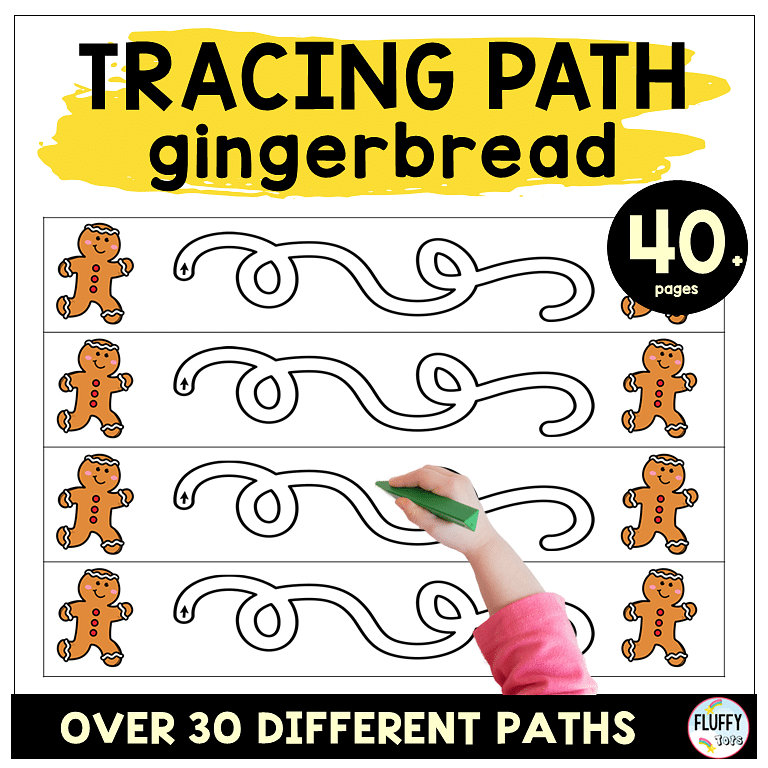 Trace the Maze
Cheer your kids on as they find the path in the Gingerbread Tracing Maze. You can differentiate using seven different levels of maze (each has eight tracing pages)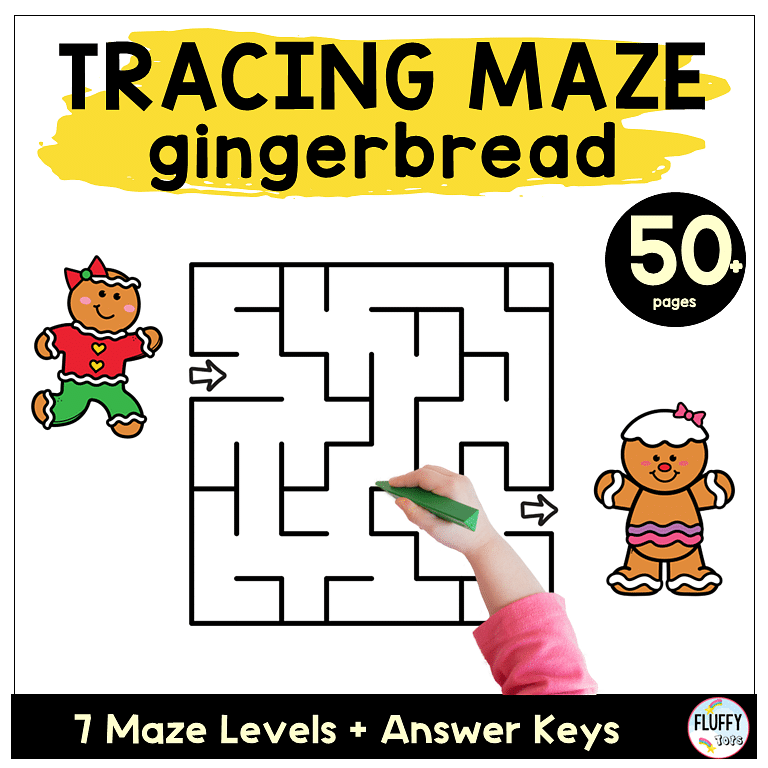 Start with the most straightforward maze.
Encourage them to move along the maze without touching the maze's wall.
Gingerbread Tracing Lines & Letters
Help your kids strengthen their Pre-Writing skills using this bundle of activities.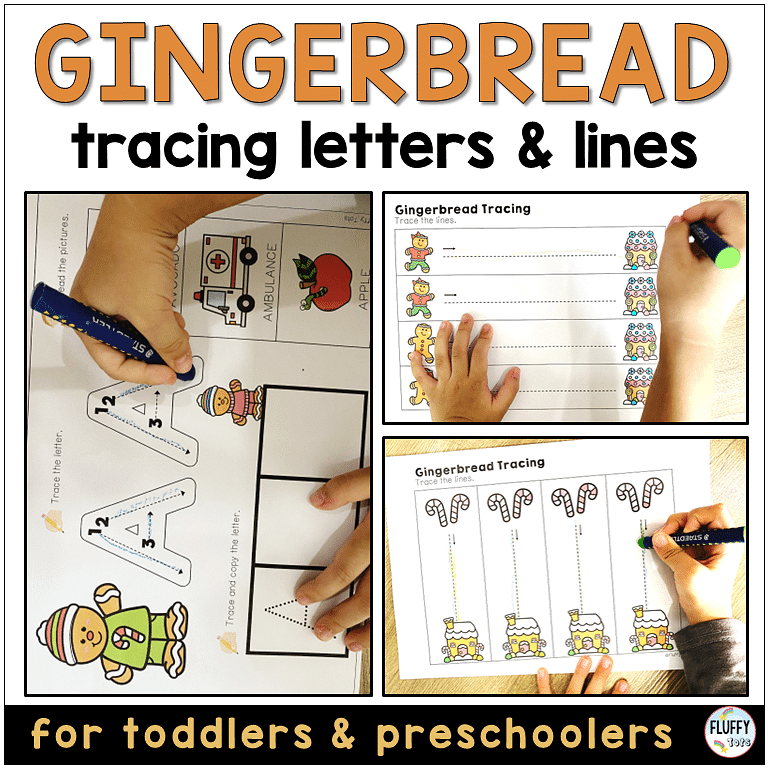 Trace the Lines & Shapes
Using the Gingerbread Tracing Lines, your kids will have so much fun tracing horizontal lines, vertical lines, diagonal lines, and more.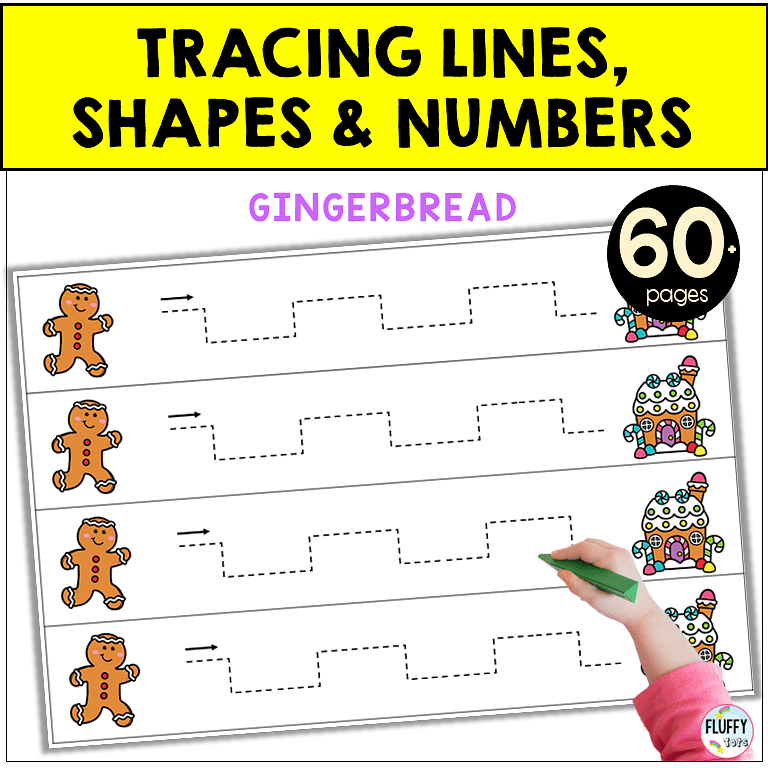 There are also tracing shapes activities.
With adorable gingerbreads, they won't feel like a chore.
Trace the Letters
Tracing letters can be tedious, but not when you incorporate some Gingerbreads & beginning sounds pictures.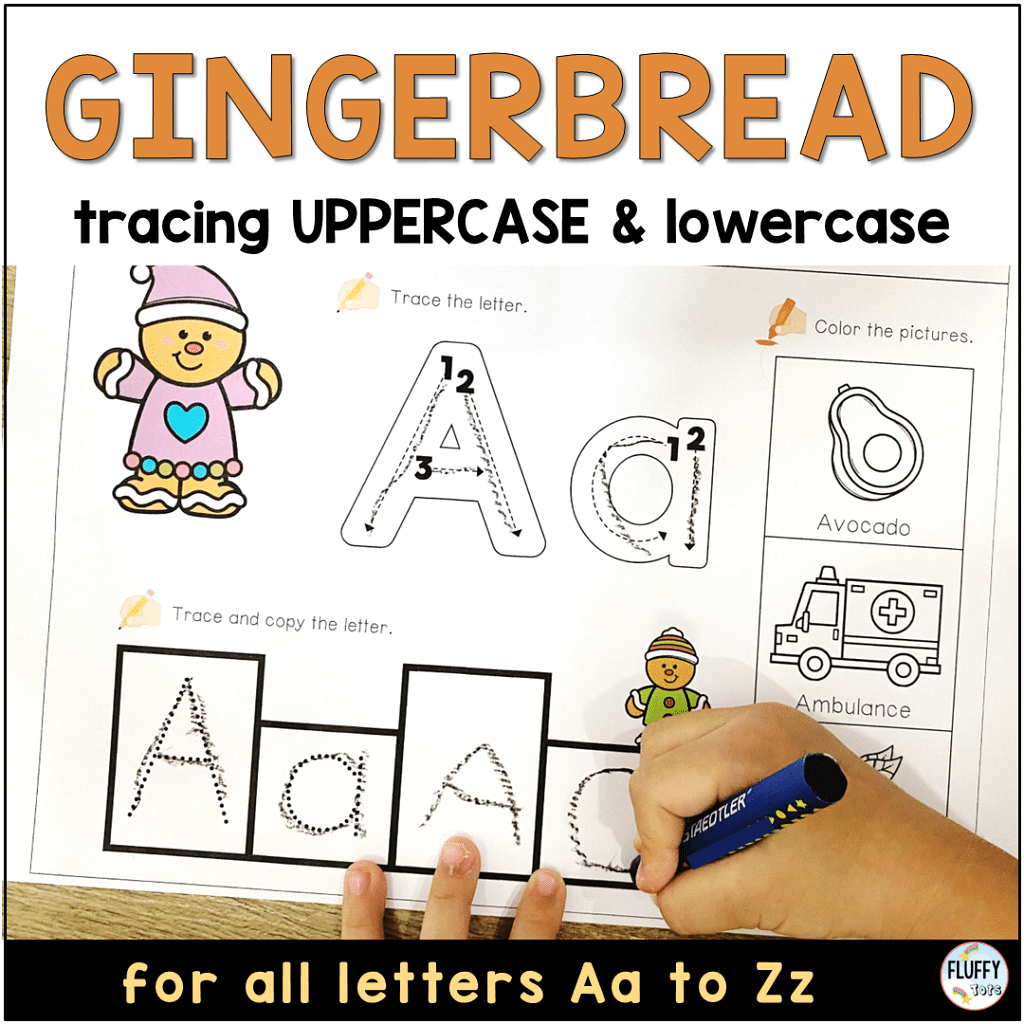 Start with tracing uppercase letters because it's the easiest for little kids to follow.
Then, go with tracing lowercase letters. Finally, let your kids trace both uppercase and lowercase letters together.
With just $10, your little ones will have fun practicing tracing lines, shapes, and letters. You can also reprint the pages as many times as you need.
Gingerbread Fine Motor Activities
This bundle is a mix of many fine motor activities. And you got to focus on pattern and dot skills too.
Let me show you a sneak peek.
Dot printables
Grab your dot markers, dot stickers, or any fancy Gingerbread stickers. It's time for dot fun.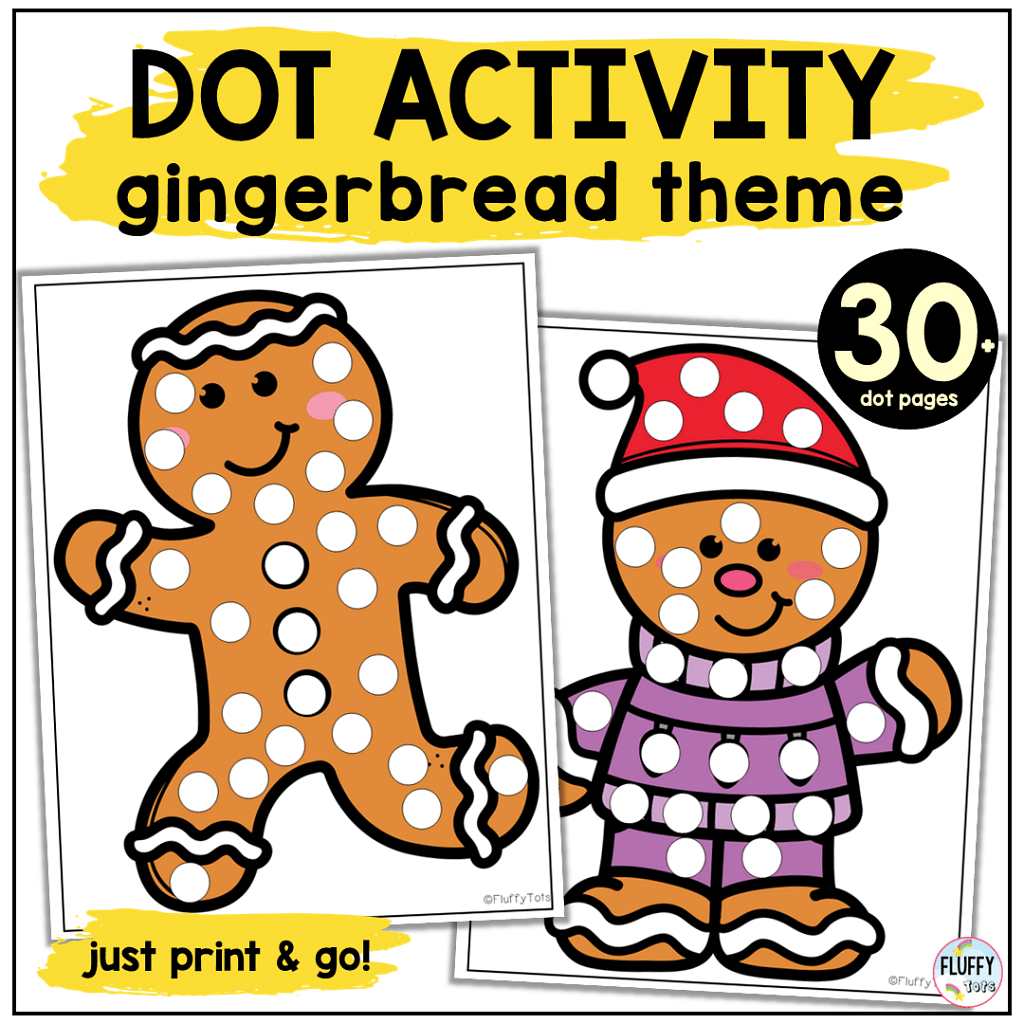 Let your kids dot in the dots, or peel out the stickers and put them on the dot.
Else, just let them color in the dots accordingly.
AB Pattern Cut & Paste
This resource is just for you if you're beginning to introduce the AB Pattern.
Let your kids cut all the Gingerbread cookies and replicate the AB Pattern.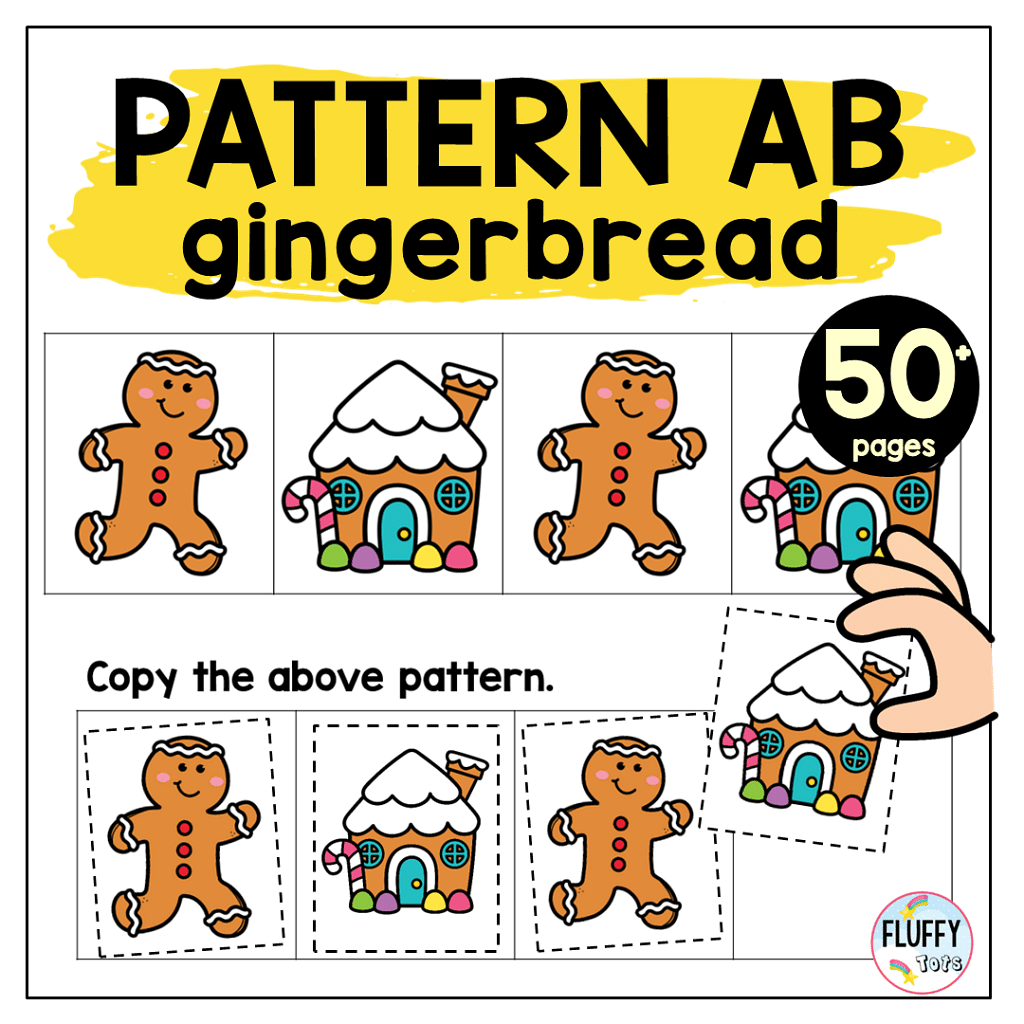 There are also complete pattern activities.
Bag of Fine Motor Activities
This packet has all you need for no-prep fine motor printable activities.
You name it – from scissors cutting pages to puzzles, shadow matching, and shape activities.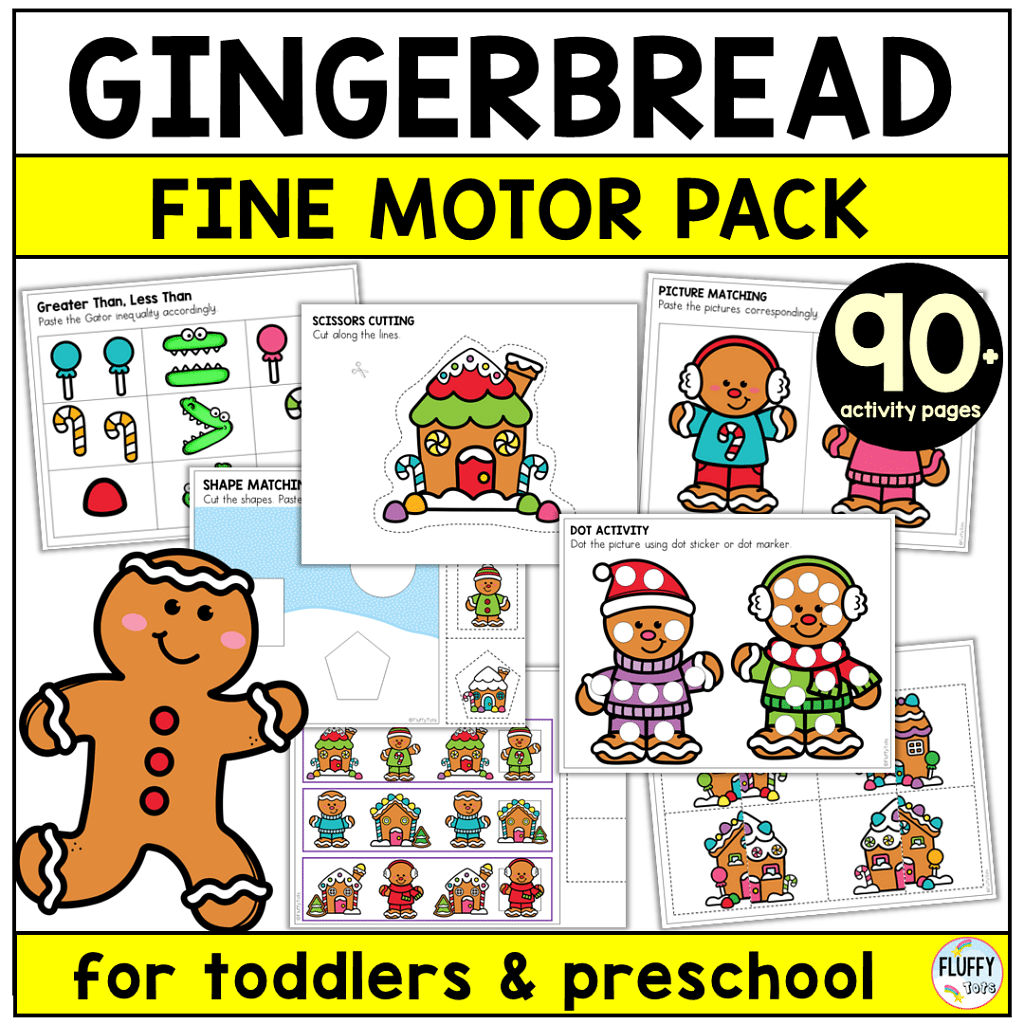 There are many options for your kids to work on their skills, and you will overflow with amazing ideas throughout the week!
You can find all of these Gingerbread Fine motors in the Gingerbread Fine Motor Bundle packet.
With $30, you'll save the headache of having to scour for ready-to-print Gingerbread activities. And your kids will get to have fun practicing their fine motor skills with adorable Gingerbreads.
Shop Your Gingerbread Activities
Choose any Gingerbread activities, or take them all; it's a win-win for you and your kids.
Have fun.