60+ Fun Activity Pages Thanksgiving Toddler & Preschool Activity Pack
Do you need cut and paste activities to celebrate the coming of Thanksgiving with your toddler and preschoolers?
Or just simply cut and paste activities with a Thanksgiving theme?
Well, I've got one that your kids will definitely love to bits!
The Thanksgiving Toddler & Preschool Activity Pack
My toddler loves to cut and paste, which led me to create various printable activities for her; that includes creating this Thanksgiving Toddler & Preschool Activity Pack.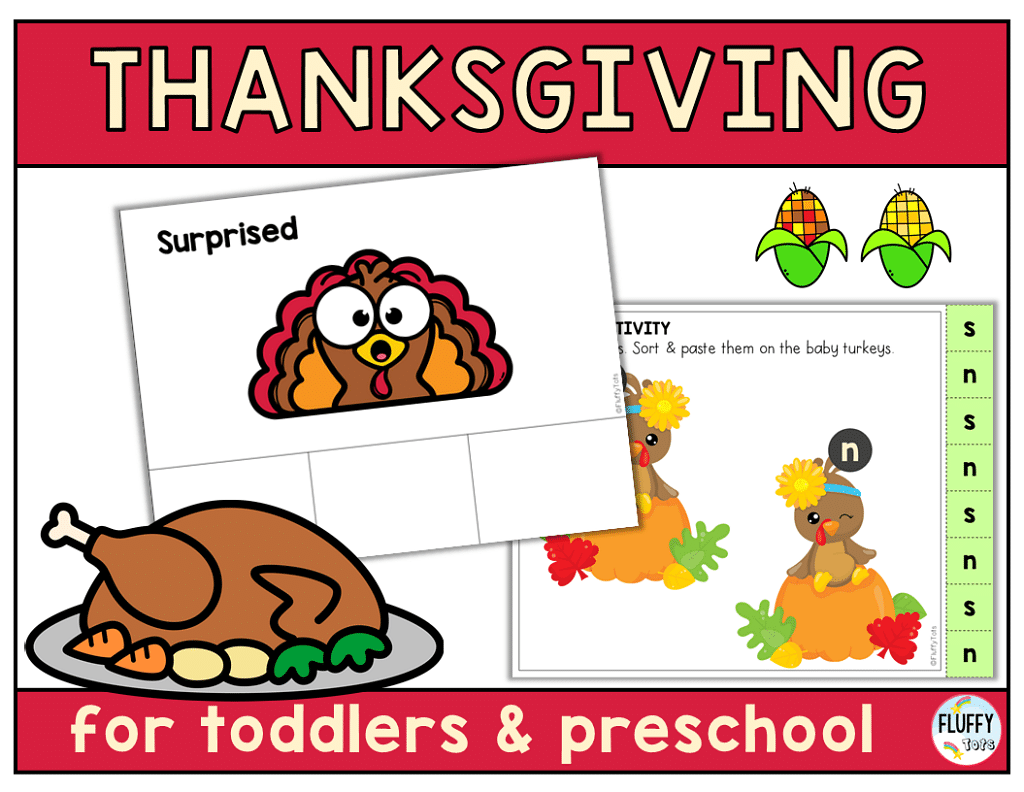 This resource has a lot of cut, sort, and paste activities.
One of the hit activities is the sorting activities. There are sorting by size, types, colors, and sorting by emotions.
Sorting by Size
For sorting by size activity, the sorting columns have pictures to hint your kids which column is to put the BIG things, and which column is to put the small-sized things.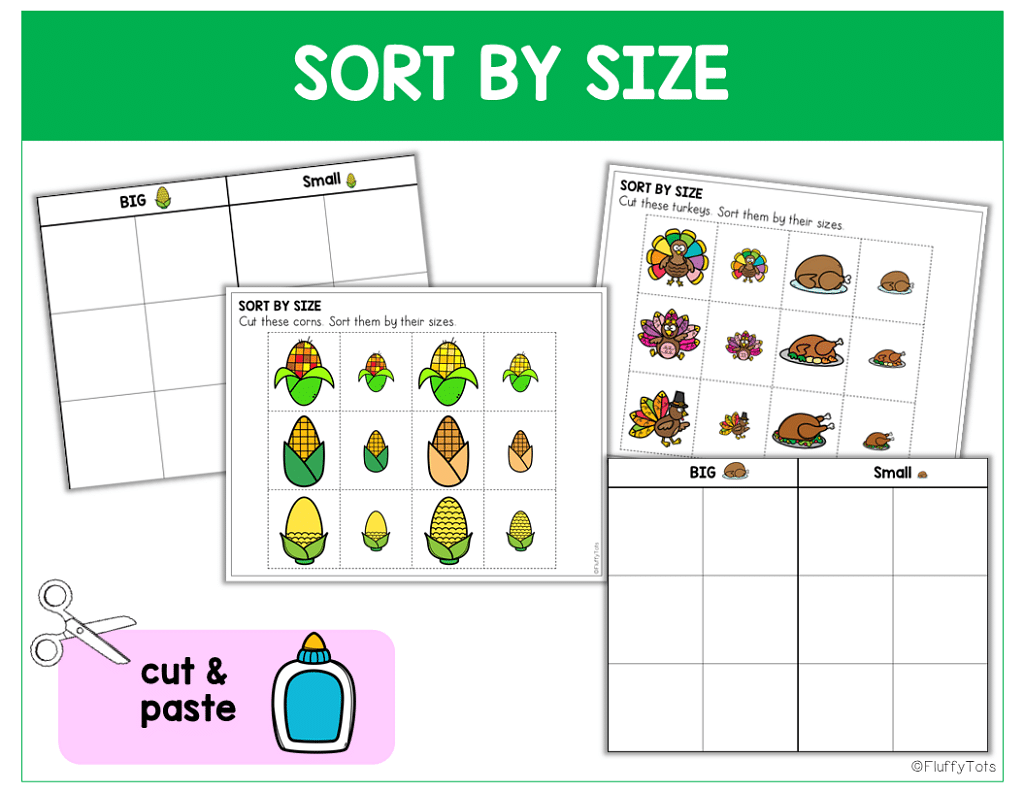 Sorting by Type
Sorting by type is about categorizing which picture belongs to the corns, which are headgears, etc.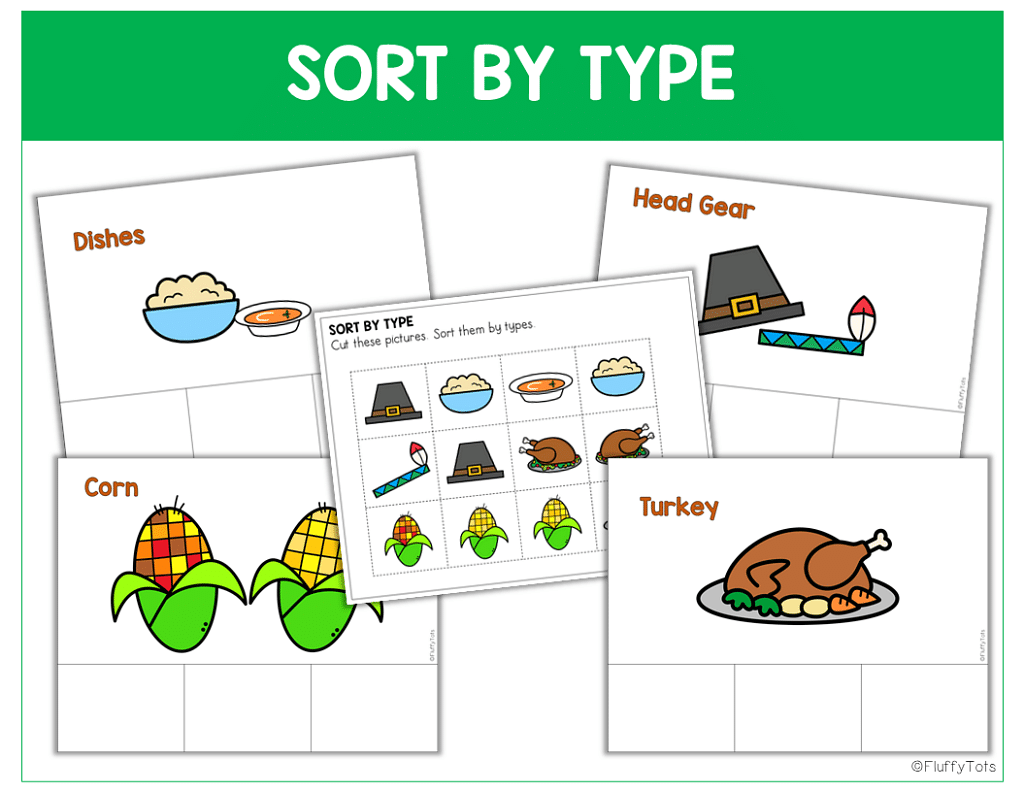 Sorting by Colors
This activity is about sorting things according to the colors.
It's simple, just cut all the table settings and placemats and sort them to their colors.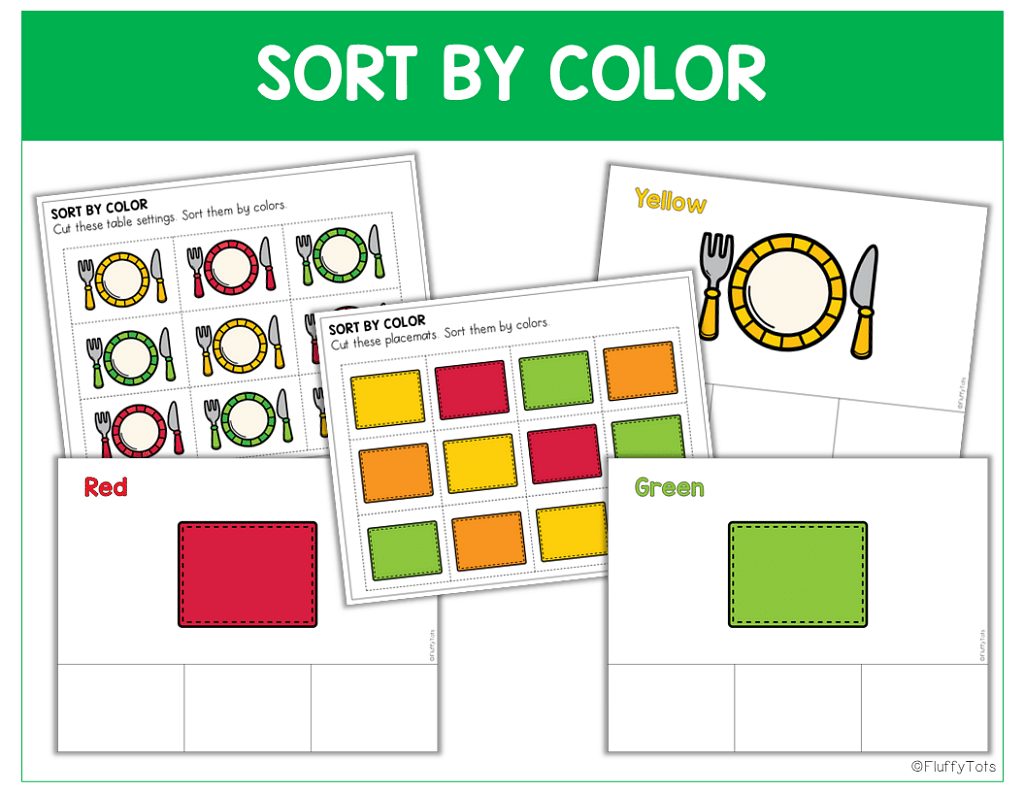 Sorting by Emotions
Sorting by emotions is a quite fun activity, where your little ones get to learn the name of the facial expressions.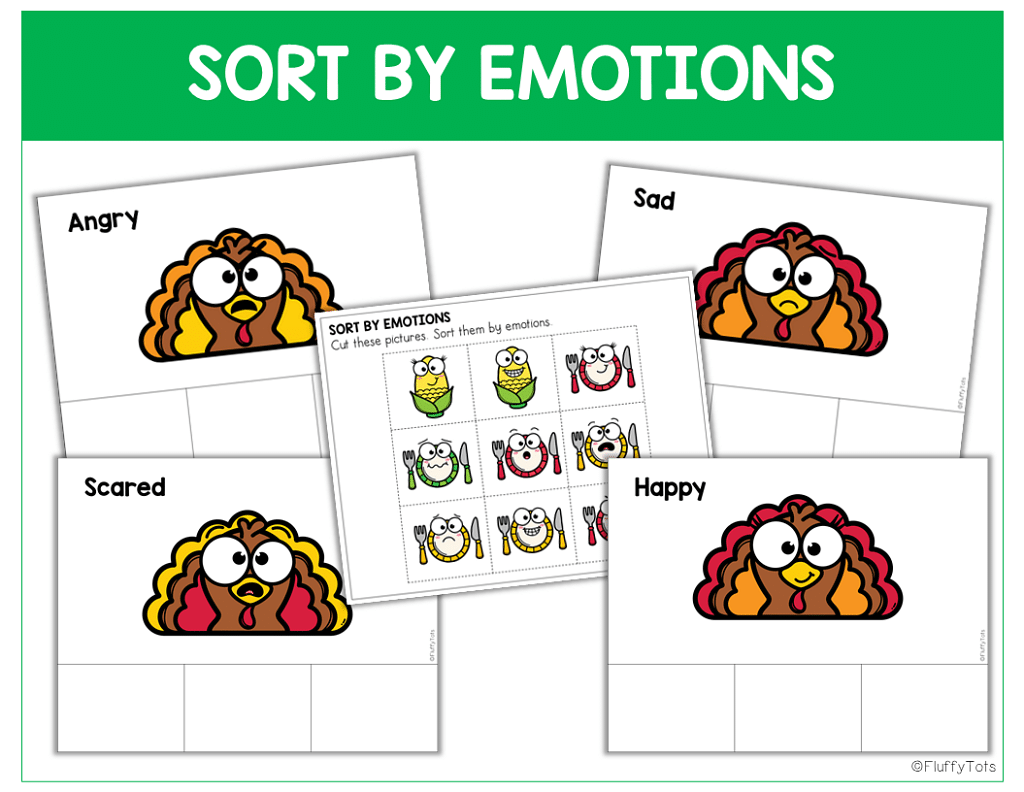 Cut the Thanksgiving emotion pictures, and sort them to the Turkeys with emotions.
There are also fun matching activities that include shadow matching and picture matching.
Picture Matching
Picture matching is great for visual discrimination activity.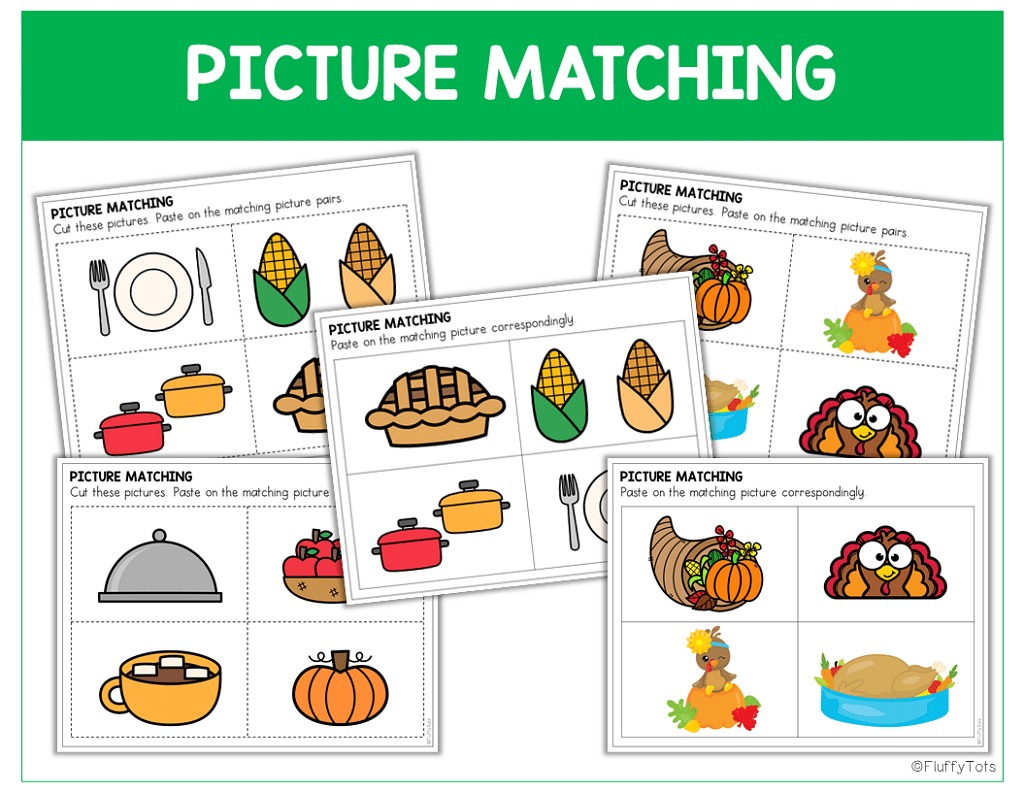 Have your kids cut the pictures, and paste on the matching images.
Shadow Matching
Shadow matching is about finding the matching shadows for each picture. Look at the shadows and cut & paste the corresponding pictures.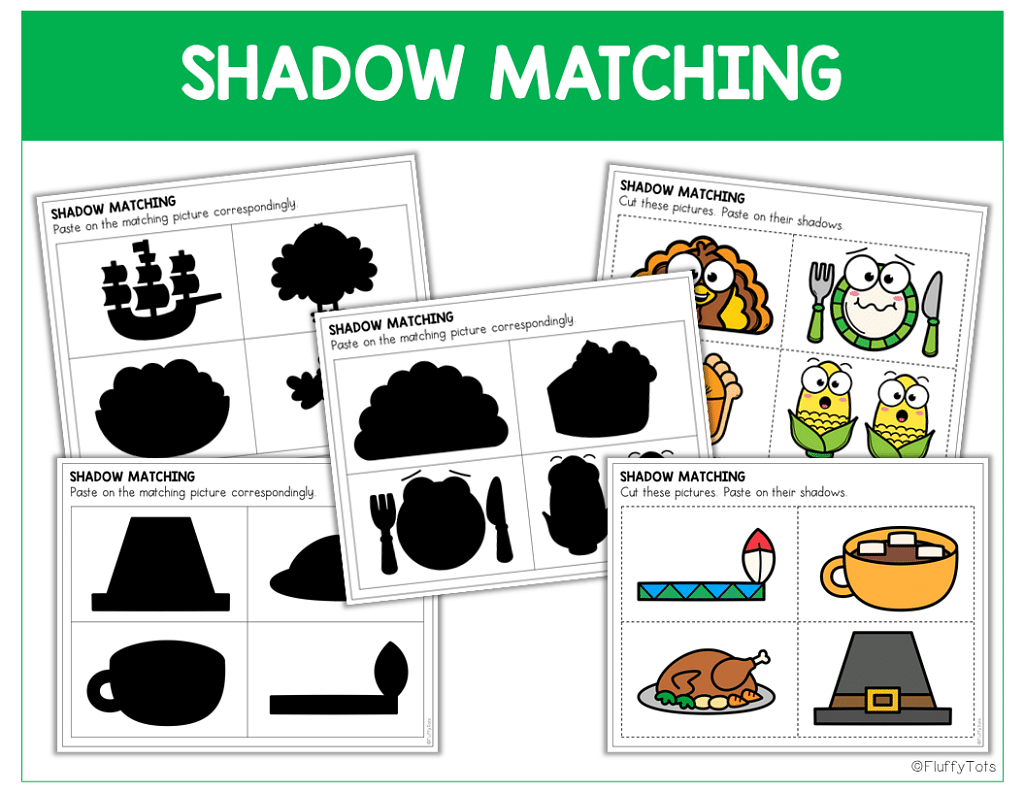 Easy Letter Activities
For your beginner learners, especially if you want to introduce letters to your toddlers, there are very easy letter activities.
Cut the letters and paste them on the turkey, and sort the letters accordingly.
Ready for fun Thanksgiving printable activity?
Shop Thanksgiving Toddler & Preschool Activity Pack
Let's grab your scissors & glue, then shop here & download the Thanksgiving Toddler & Preschool Activity Pack.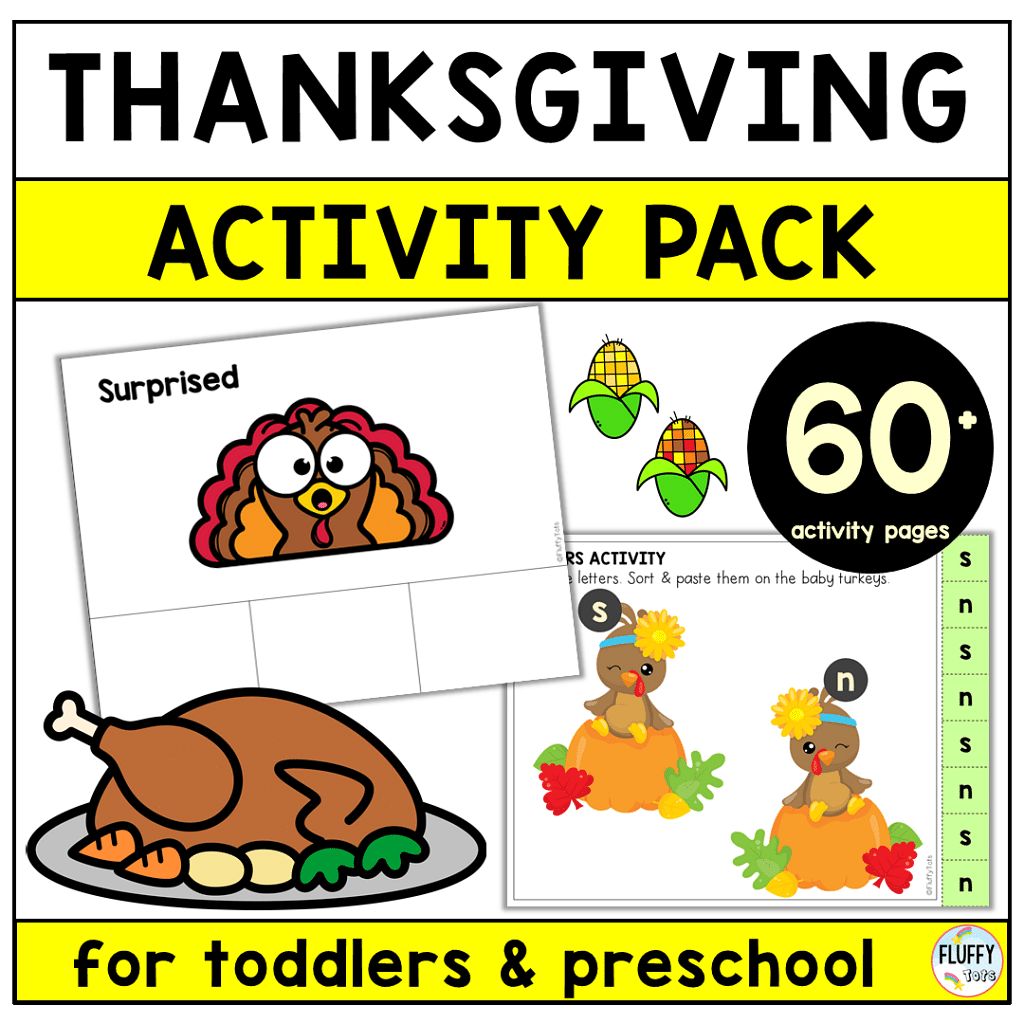 Have fun!